AFX Mobi-Mat's little brother: strong in the lighter work!
Mobi-Mat developed the LCN mats for less intensive use, private individuals and/or lighter loads. These are lighter in weave, narrower and above all cheaper. Because the extremely high-quality AFX mats are not necessary everywhere to achieve accessibility!
The LCN mats are standard 0.99 m wide and available in lengths of 5, 10 or 15 m. The standard colors are blue and sand. Each mat is supplied with the correct connectors and fasteners.
Like the AFX mats, the LCN mats are made from 100% recycled plastic. They are rollable, lightweight and can be lifted, installed and maintained by hand.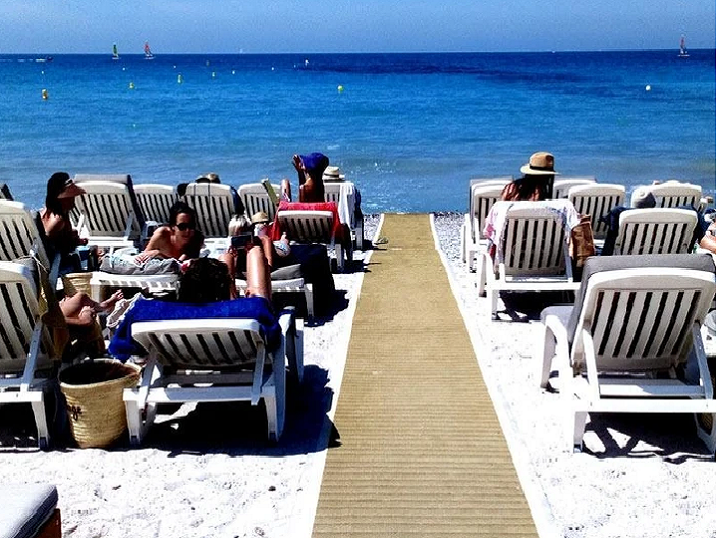 Information about the prices of our products can be found in the product overview. Use the button below to contact us for more information or a quote.