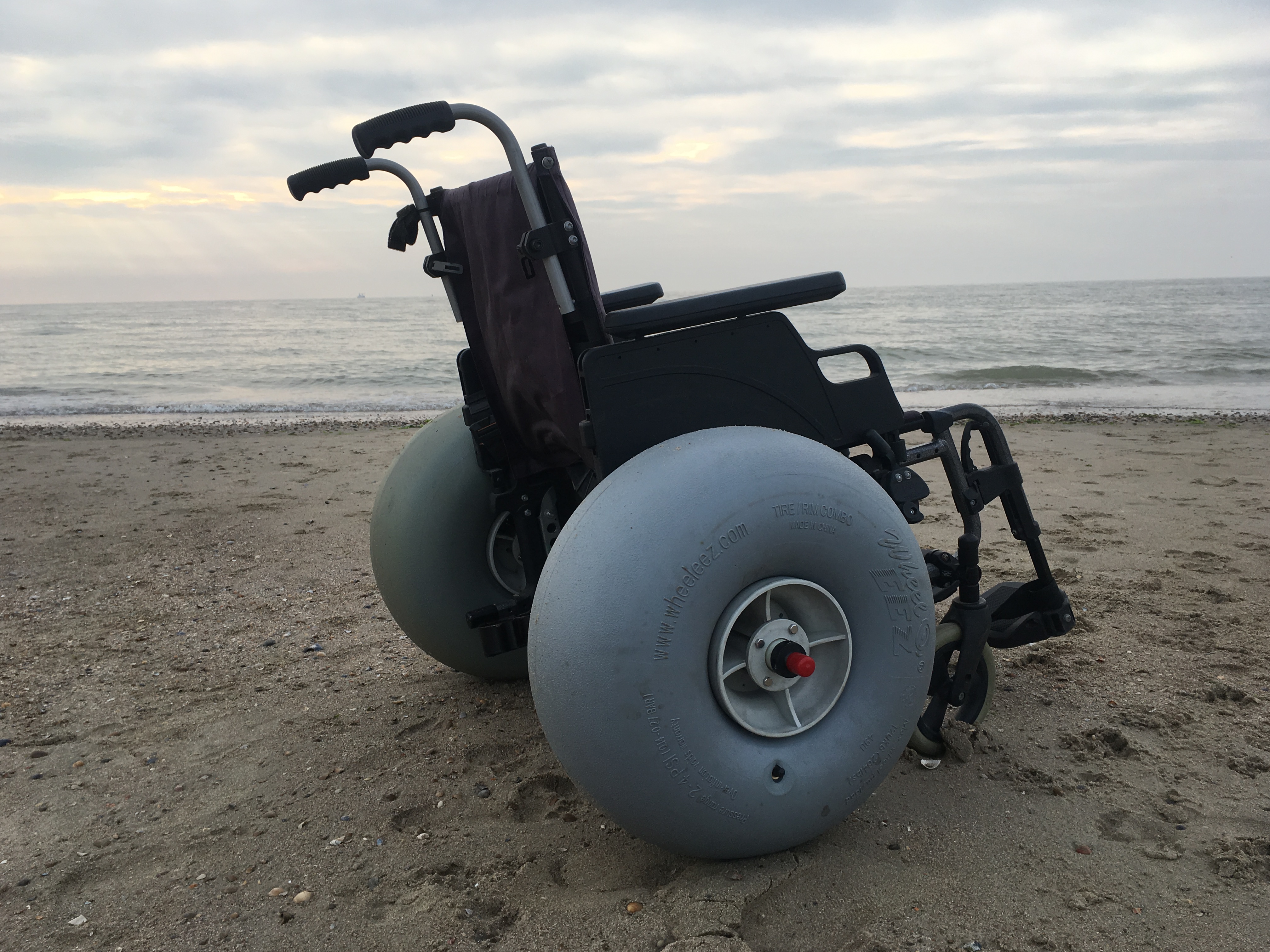 Price (ex. 9% VAT): € 385,-
With the Sandapter Wheelchair Conversion Kit you turn your own handpushed wheelchair in a flash into a beach wheelchair. Fast, easy and affordable, no tools needed.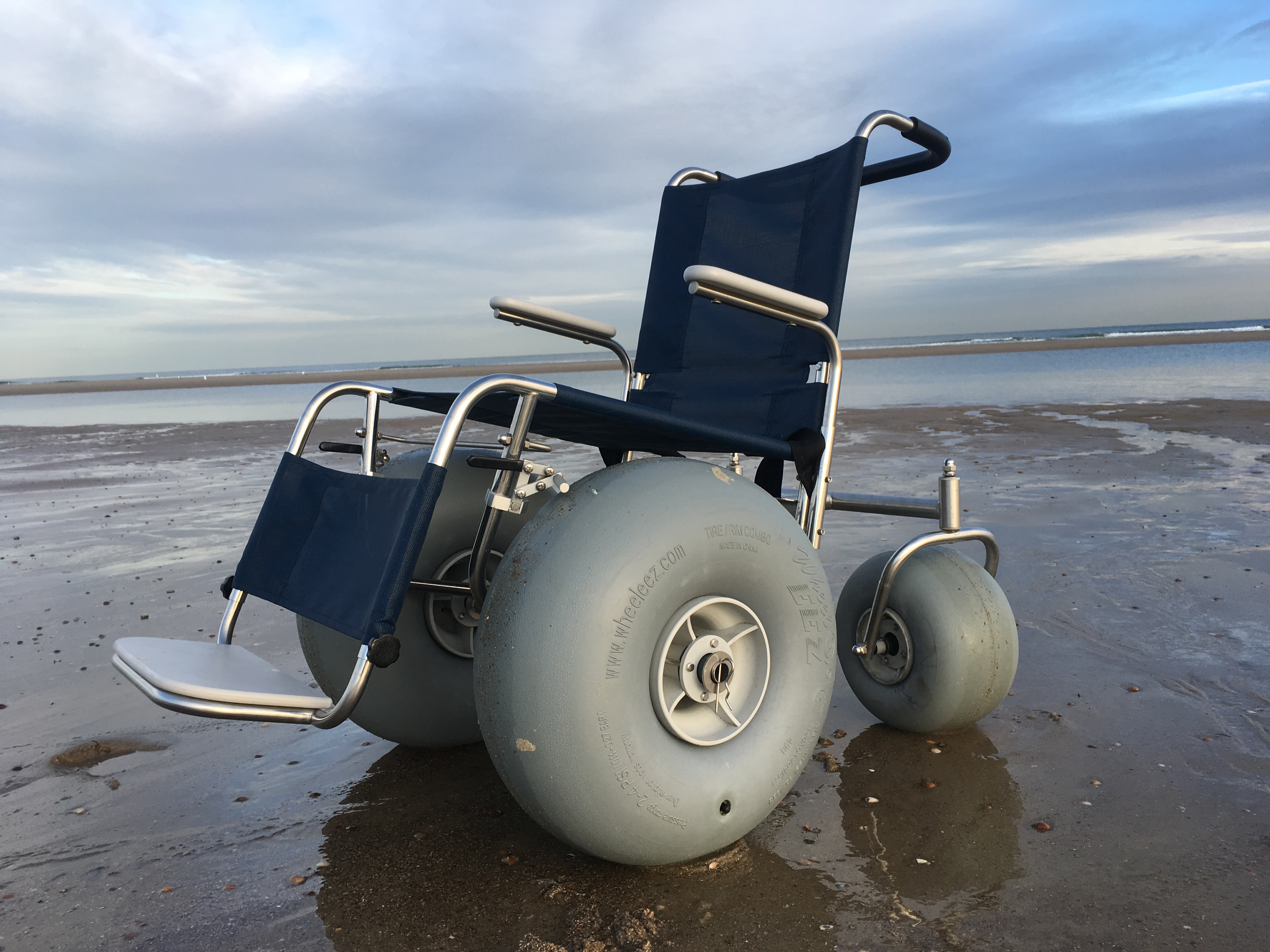 Price (ex. 9% VAT): € 2.650,-
Tested several times as best beach wheelchair: the De-Bug excels at its sitting comfort, pushing ease and steering qualities. With many optional setting options.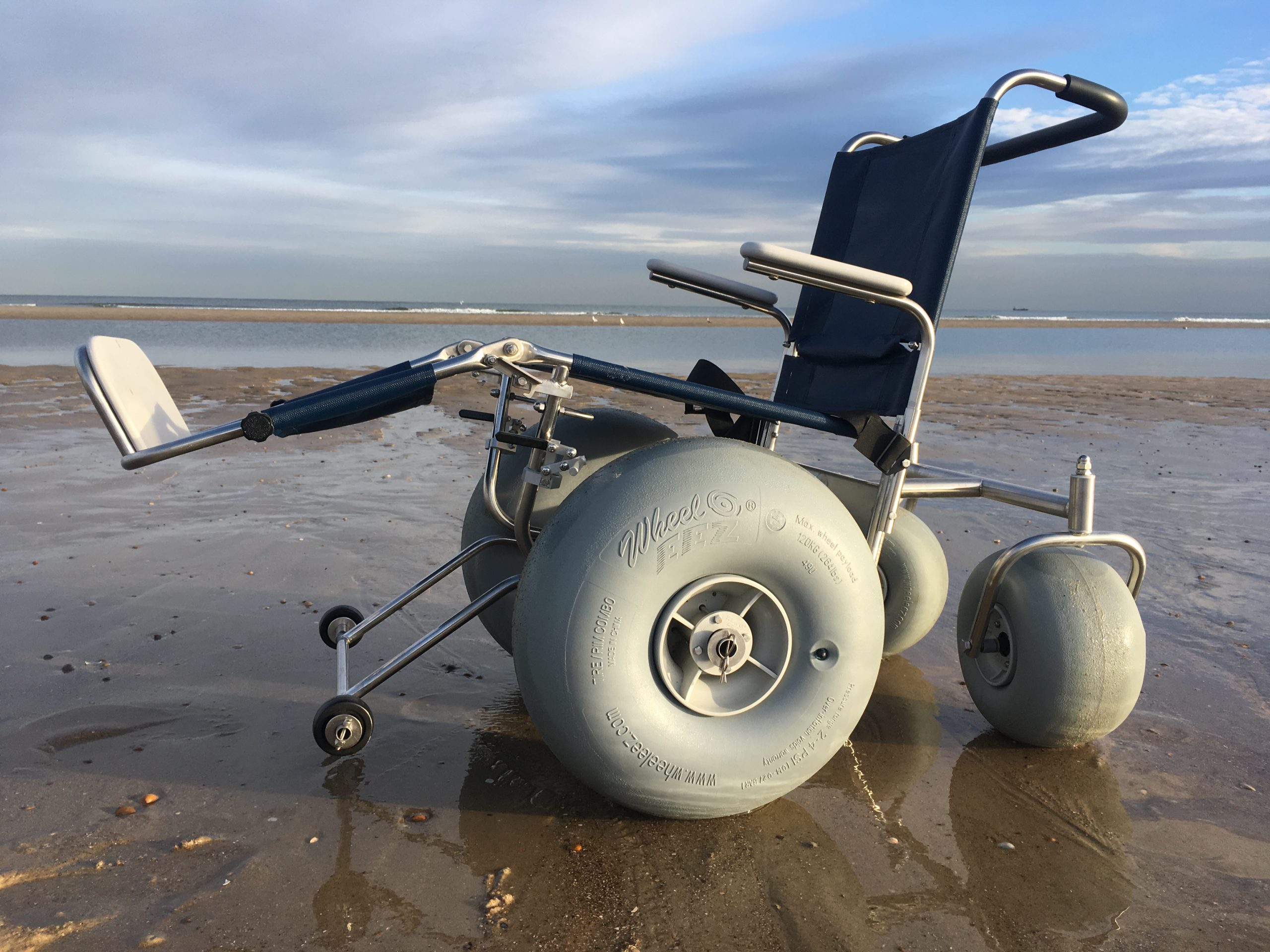 Price (ex. 9% VAT): € 2.750,-
The De-Bug with angle-adjustable leg rest is ideal for those who want to put their legs a little higher than usual.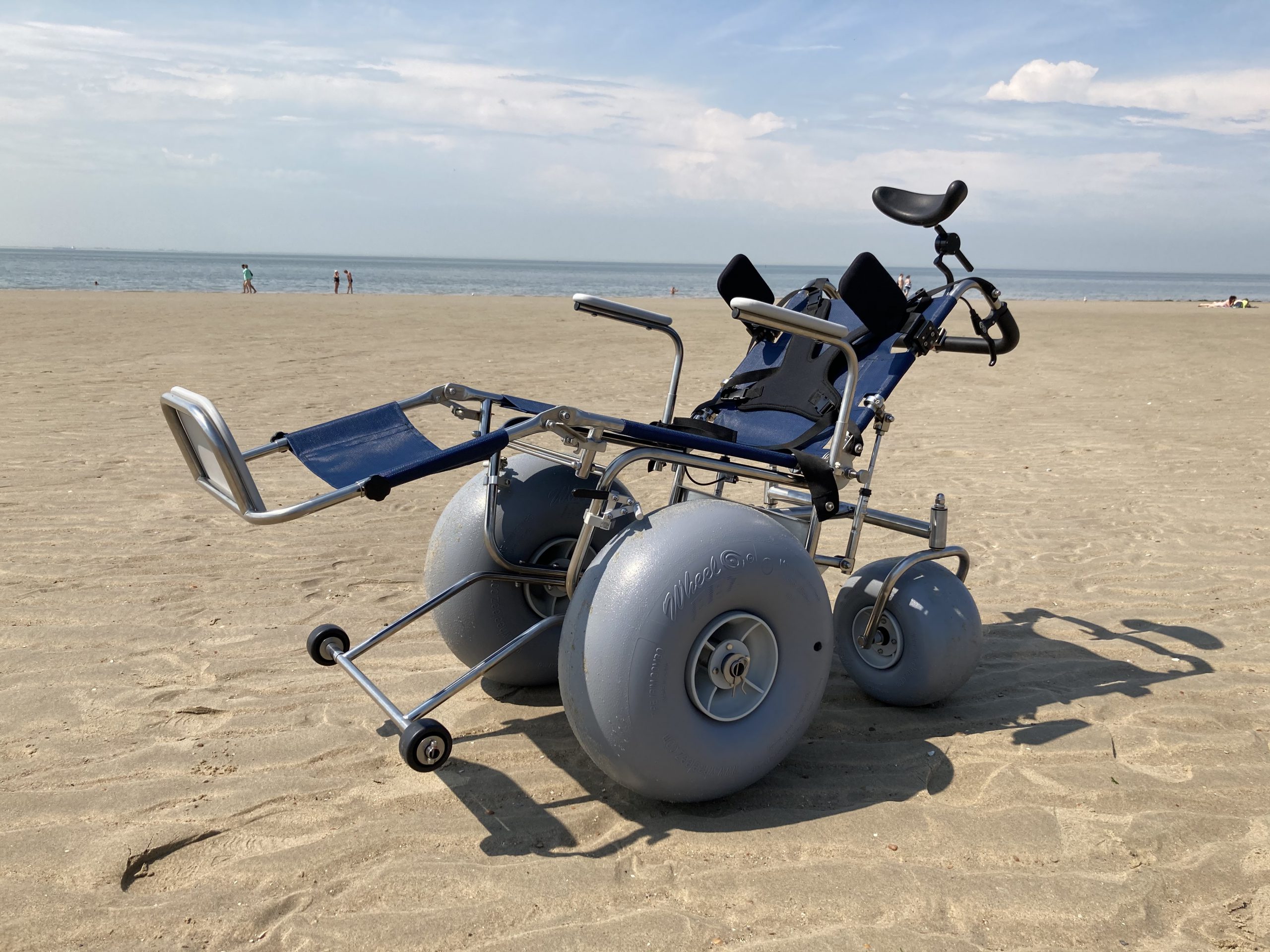 Prices depending on options chosen
Many extra options can be added to the De-Bug, it can be customized as desired and completely adapted to your body.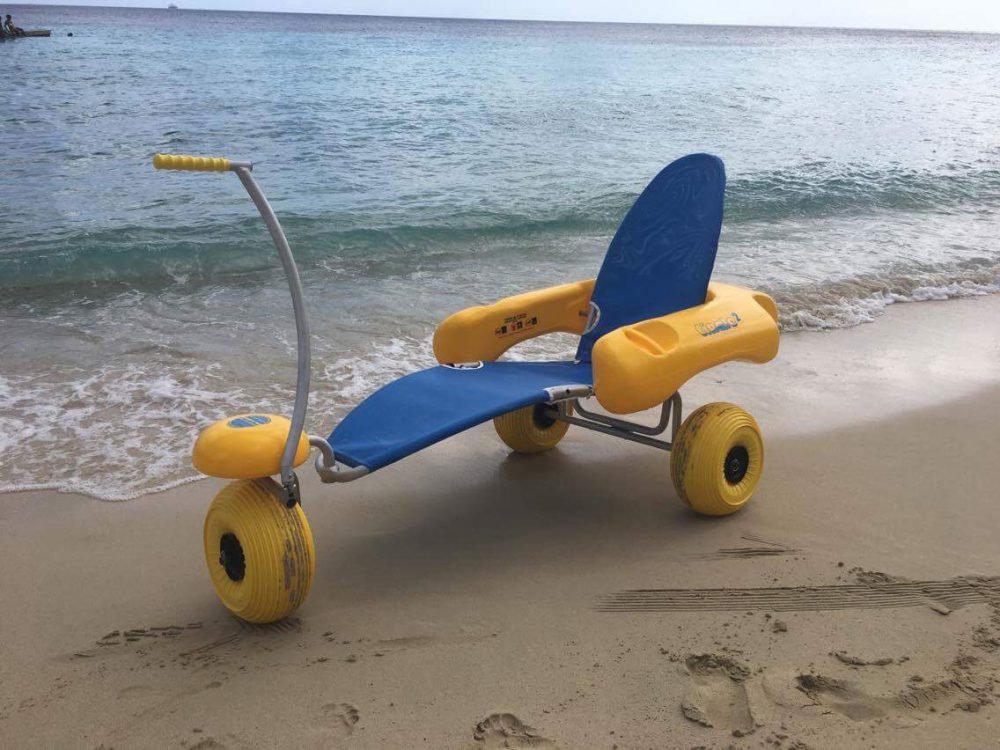 Price (ex. 9% VAT): € 1.885,-
Aquatic wheelchair that enables people to get an "as close to swimming as possible" experience. Offers its users a complete and unique sunny day beach experience!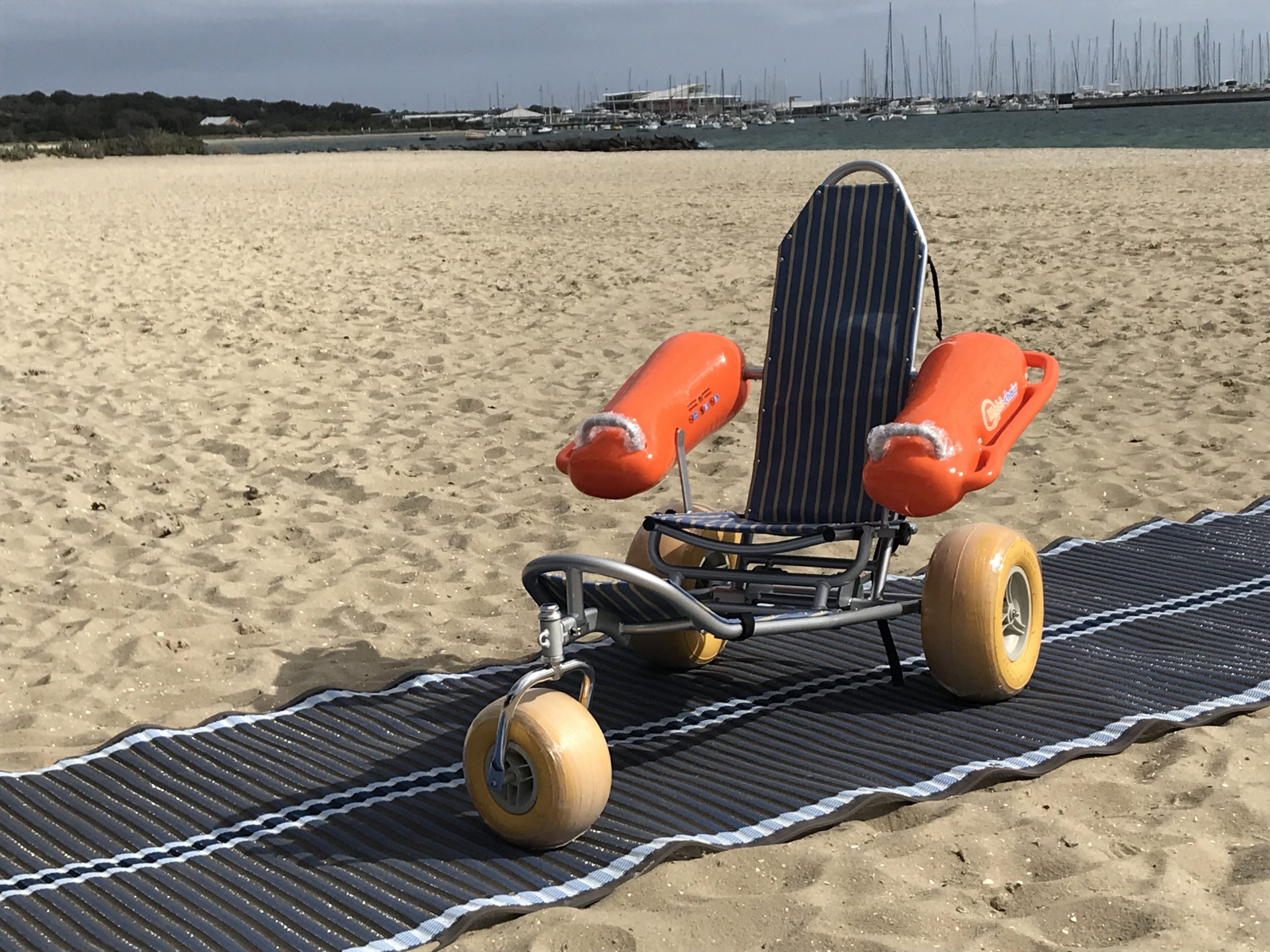 Price (ex. 9% VAT): € 1.579,-
Leisure wheelchair from Mobi-Mat, with balloon wheels, floats and comfortable seat. Easy to disassemble and transport. Ideal for eg holidays!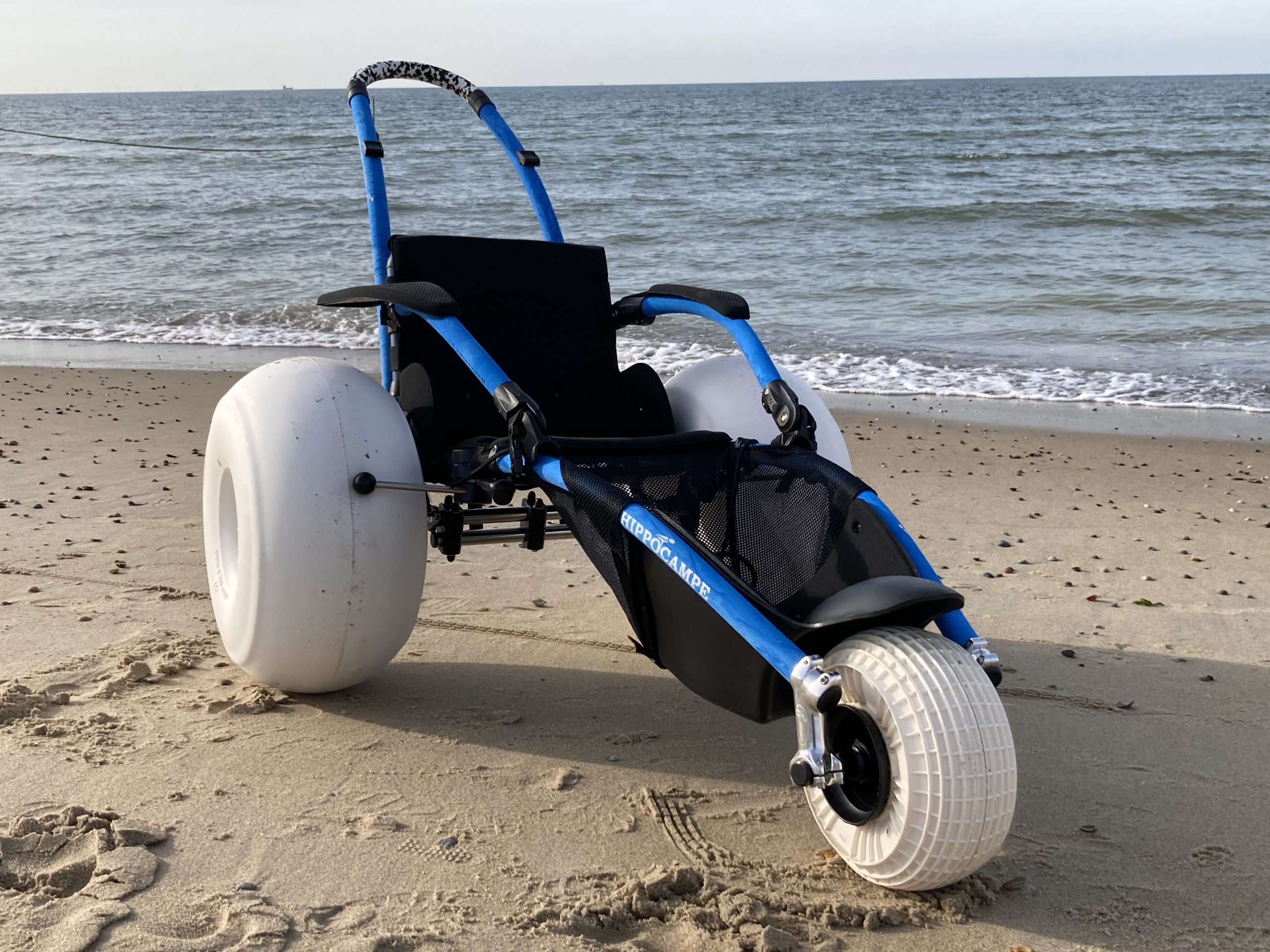 Prices (ex. 9% VAT) starting at € 2.217,43
The world's best-selling leisure wheelchair. Beautiful design, easy to transport and many extra features possible. With the well-known white balloonwheels an ideal beach wheelchair is formed!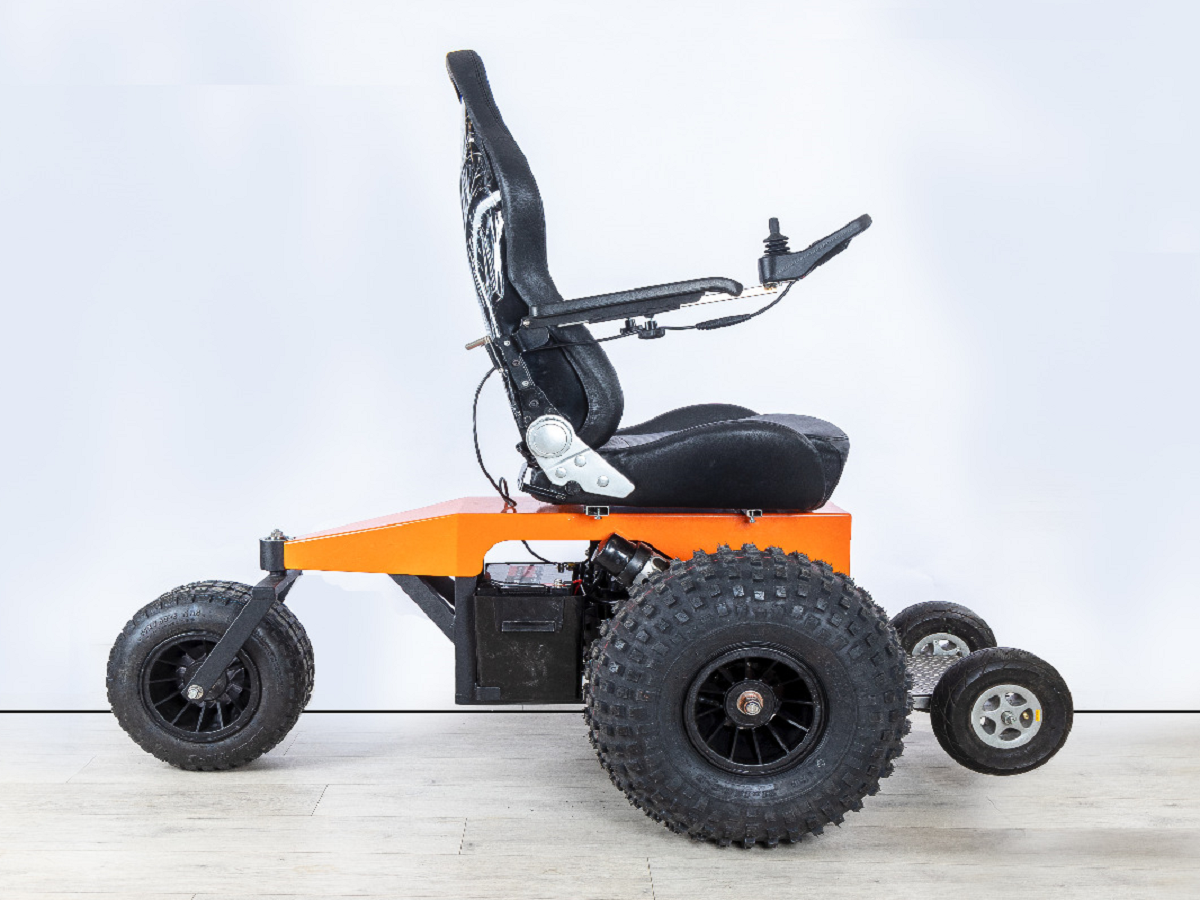 Price (ex. 9% VAT): starting at € 11.000 with Li-batteries, and at € 9.500 with lead-acid batteries.
Custom build in Zeeland. Customized and built to your liking. Extremely manoeuvrable and suitable for all surfaces: complete all-round leisure chair!
Prices (ex. 9% VAT) starting at € 13.750,-
Based on ten years of practical experience, we've created this extremely beach-resistant electrical beach wheelchair. Freedom and independance guaranteed!
Prices (ex. 9% VAT):
FT 1 with standard battery: € 7.410
FT 1 with pro battery: € 7.610
FT 2 with standard battery: € 8.210
FT 2 with pro battery: 8.410,-
The electrically powered plateau that can be taken anywhere. Lightweight, easy to carry, no more transfers needed!