Order here or ask for more information:

This product is also for rent!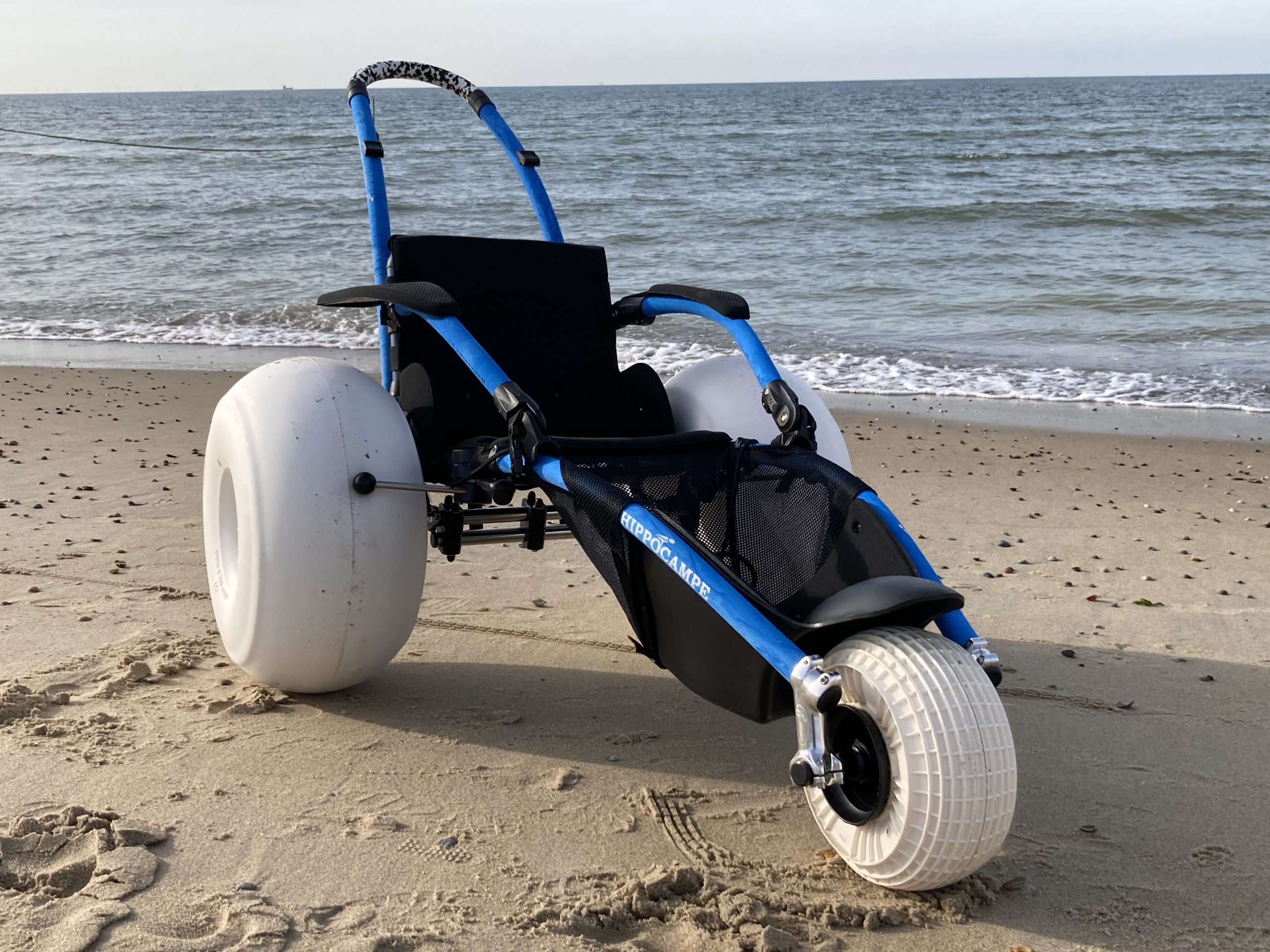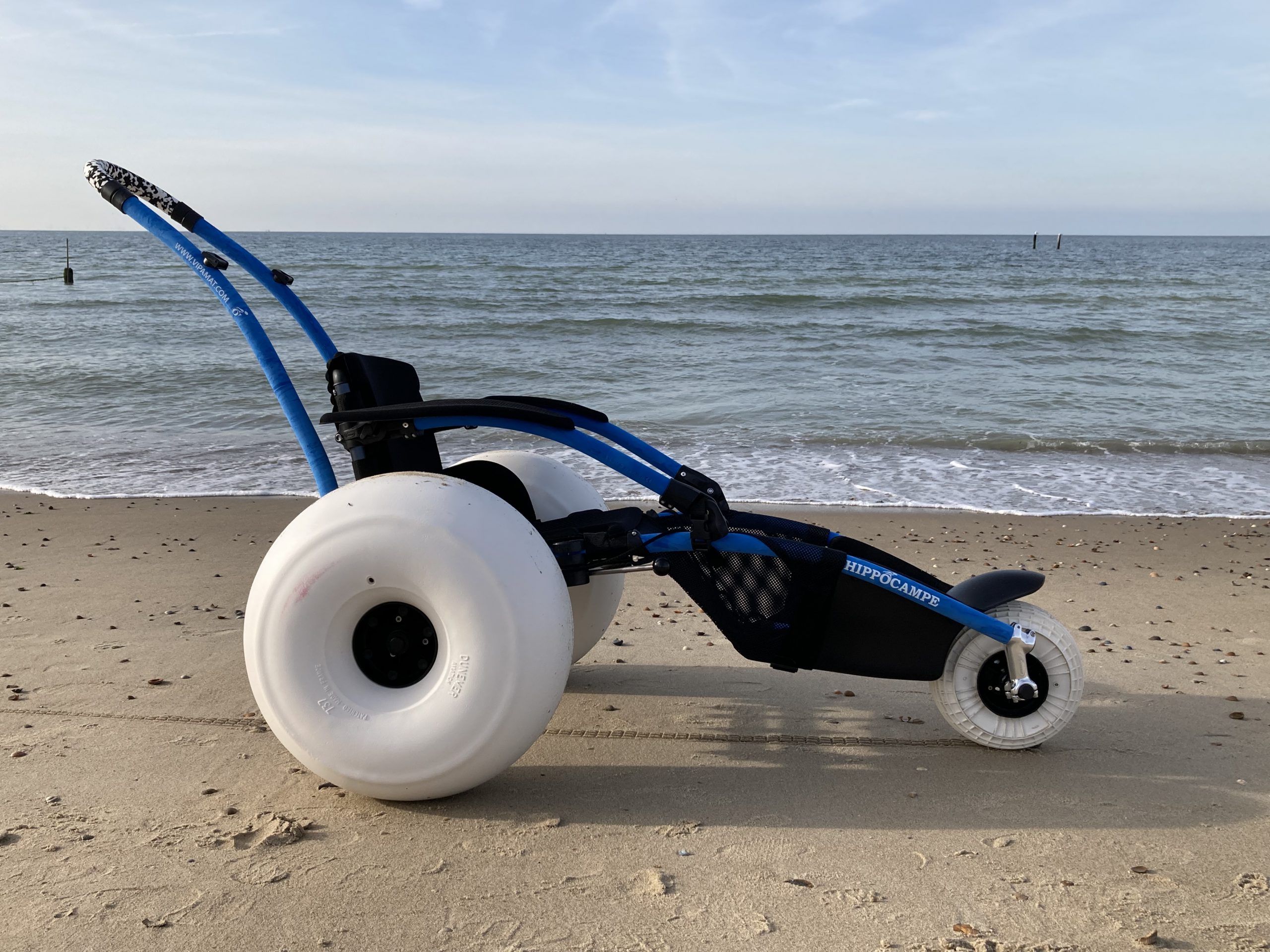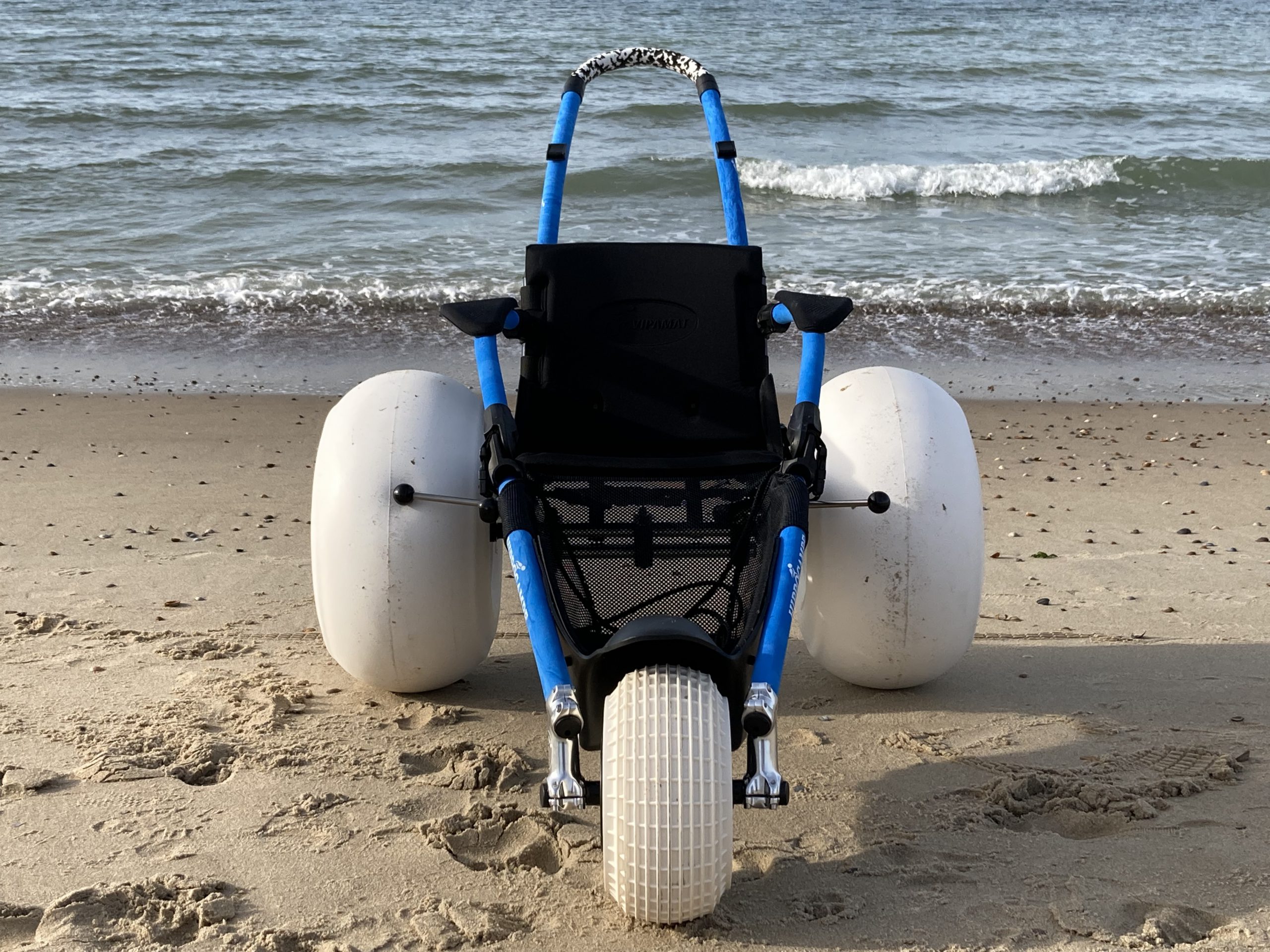 The Hippocampe is the best sold beach wheelchair worldwide, and should therefore not be missed in our range. With its beautiful design, easy (dis)assembly and many extra options, it forms an ideal leisure wheelchair that can handle any terrain, is easy to transport and very maintenance-friendly.
The seats are standard in blue and pink and available in four sizes: S, M, L and XL. As standard tires, the two pairs of double black tires have been added.
In addition, many extras can be added to the basic models, such as balloon tires for the beach, a headrest, height-adjustable backrest, push handle, adjustable and rotatable armrests, brakes, harness, transport and luggage bags, etc.
We're happy to help you to find the chair of your wishes!