Mobility – Beach access mats, off road wheelchairs and walkers: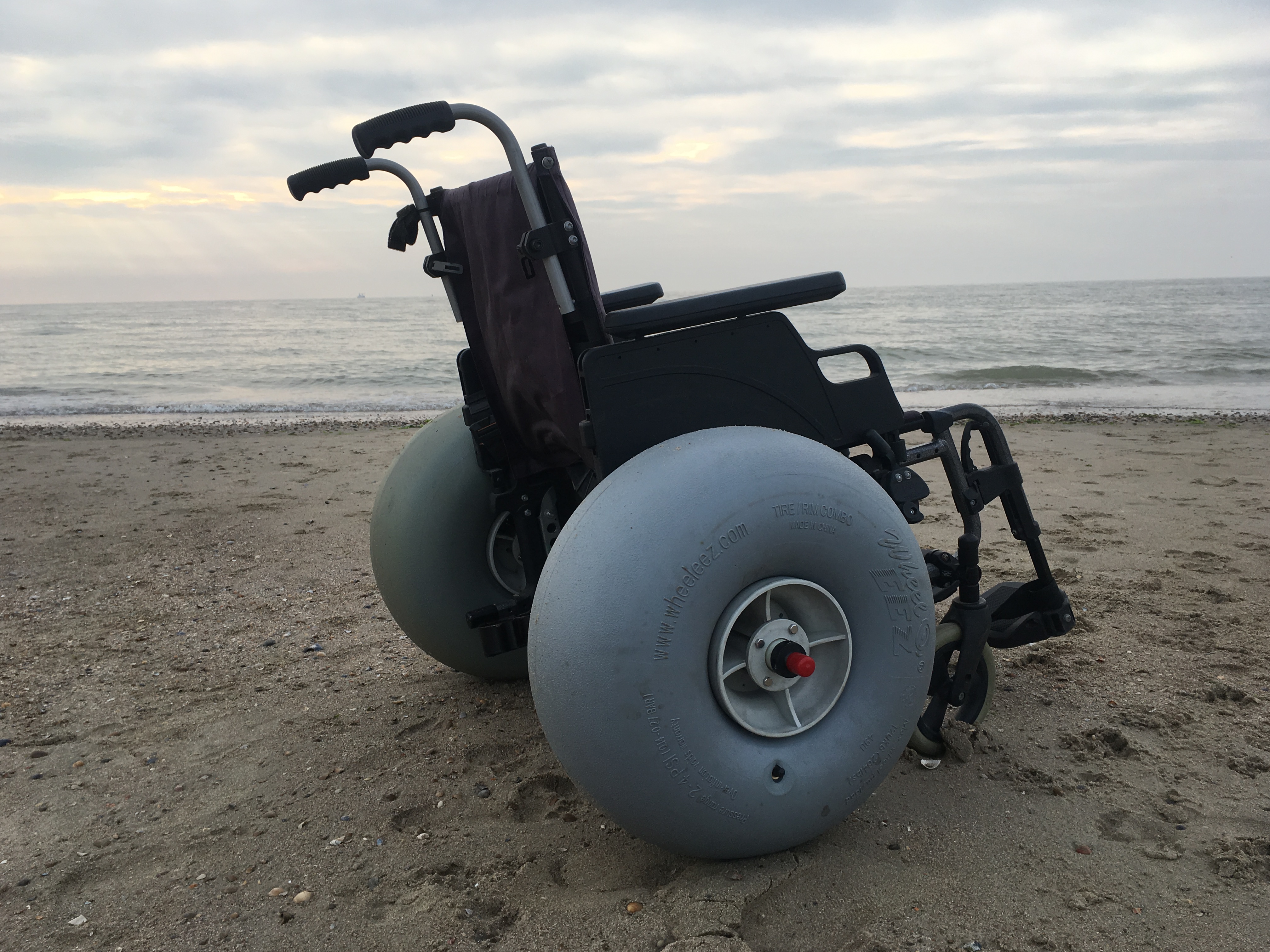 With the Sandapter Wheelchair Conversion Kit you turn your own handpushed wheelchair in a flash into a beach wheelchair. Fast, easy and affordable, no tools needed.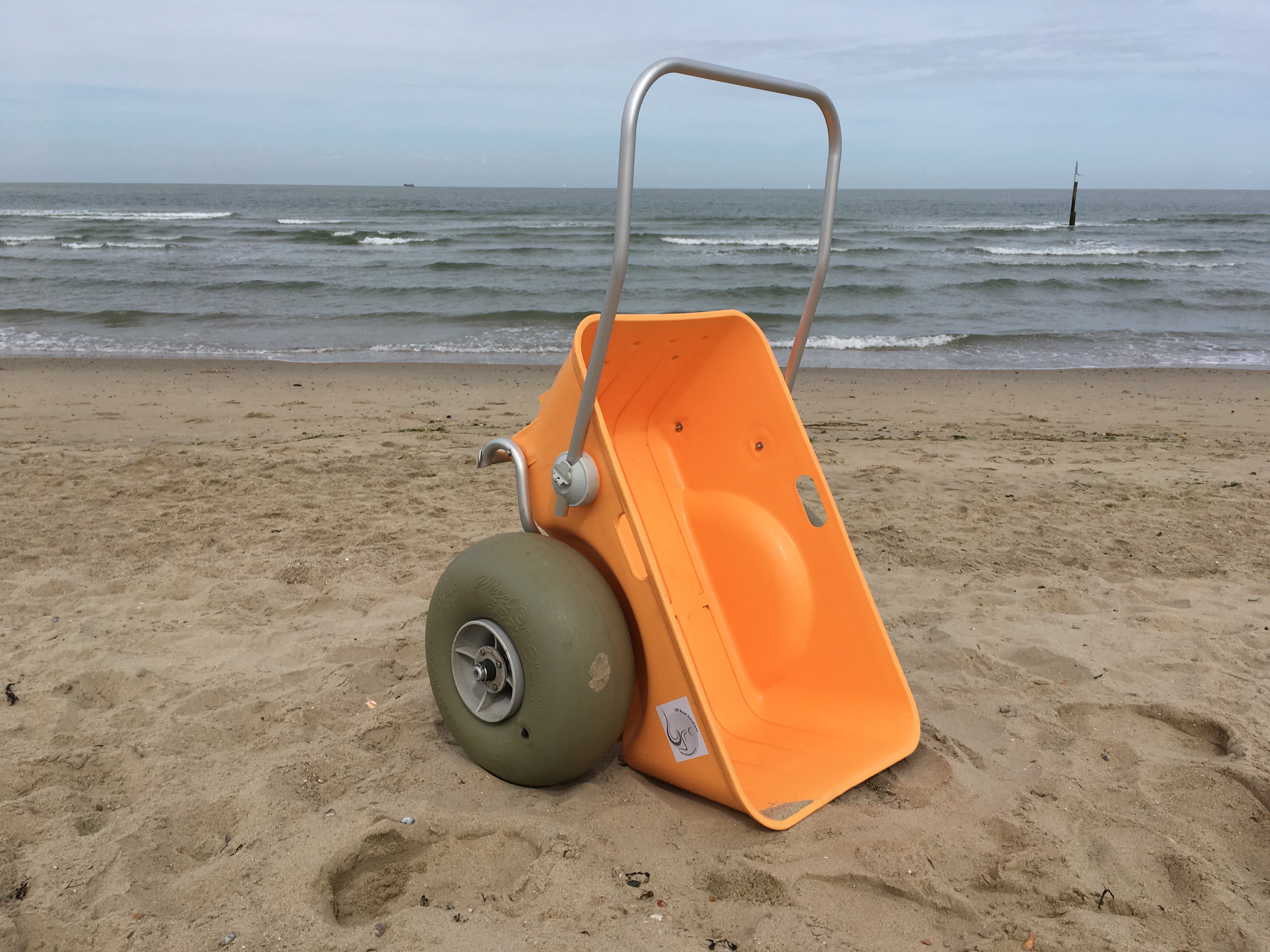 Can be used as a barrow or cart on sand and rough soil. With its balloon wheels it can be used for many purposes. Dismantlable and foldable, thus enabling easy transportation.
Folding and telescopic hand truck with balloon wheels, for transport of (fishing) boxes, coolers and other objects in sand or on any other kind of rough soil.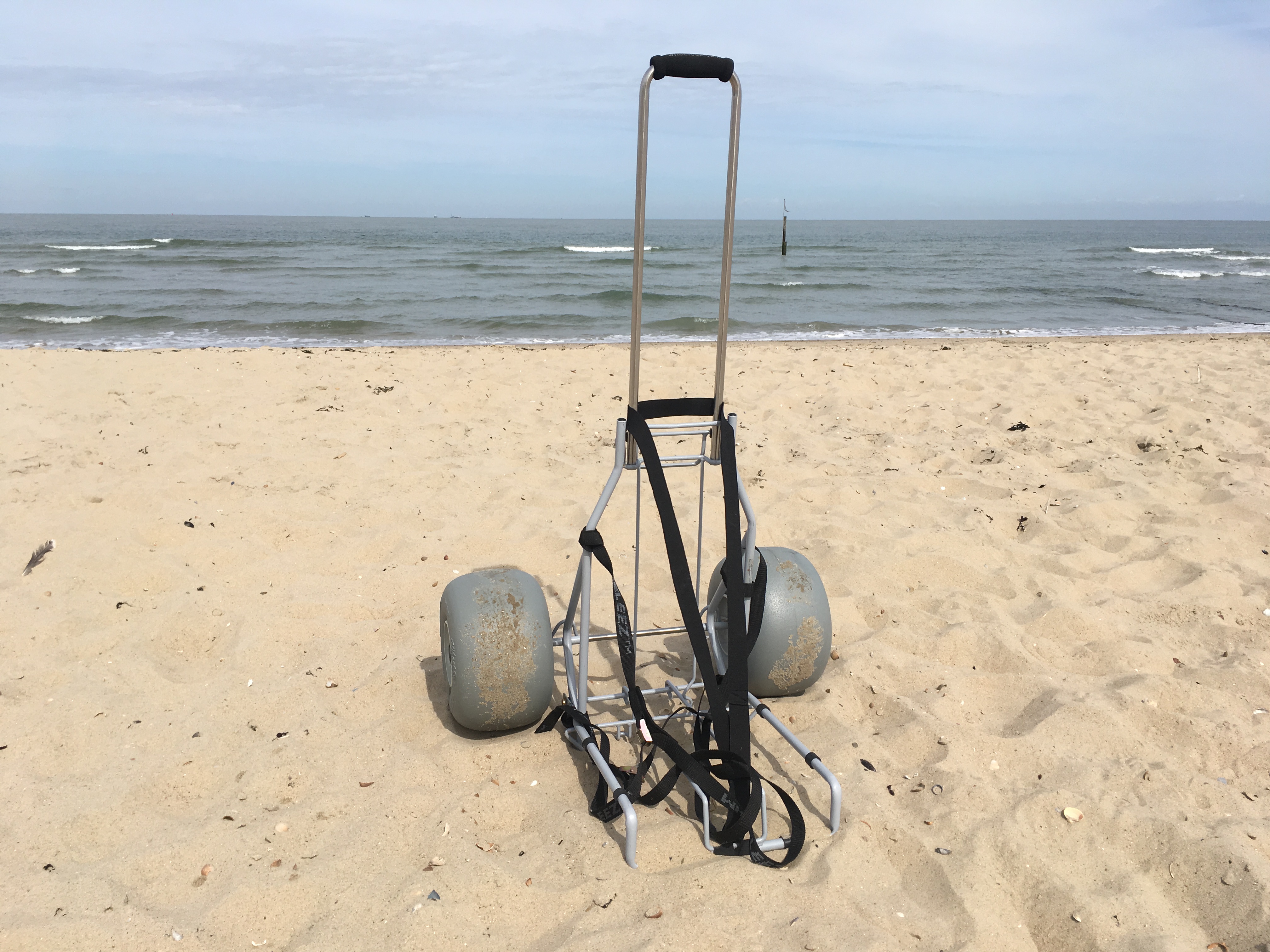 Beach Cart Folding's small brother. Perfect partner for transporting smaller size coolers, fishing boxes and other objects in sand or on any other kind of rough soil.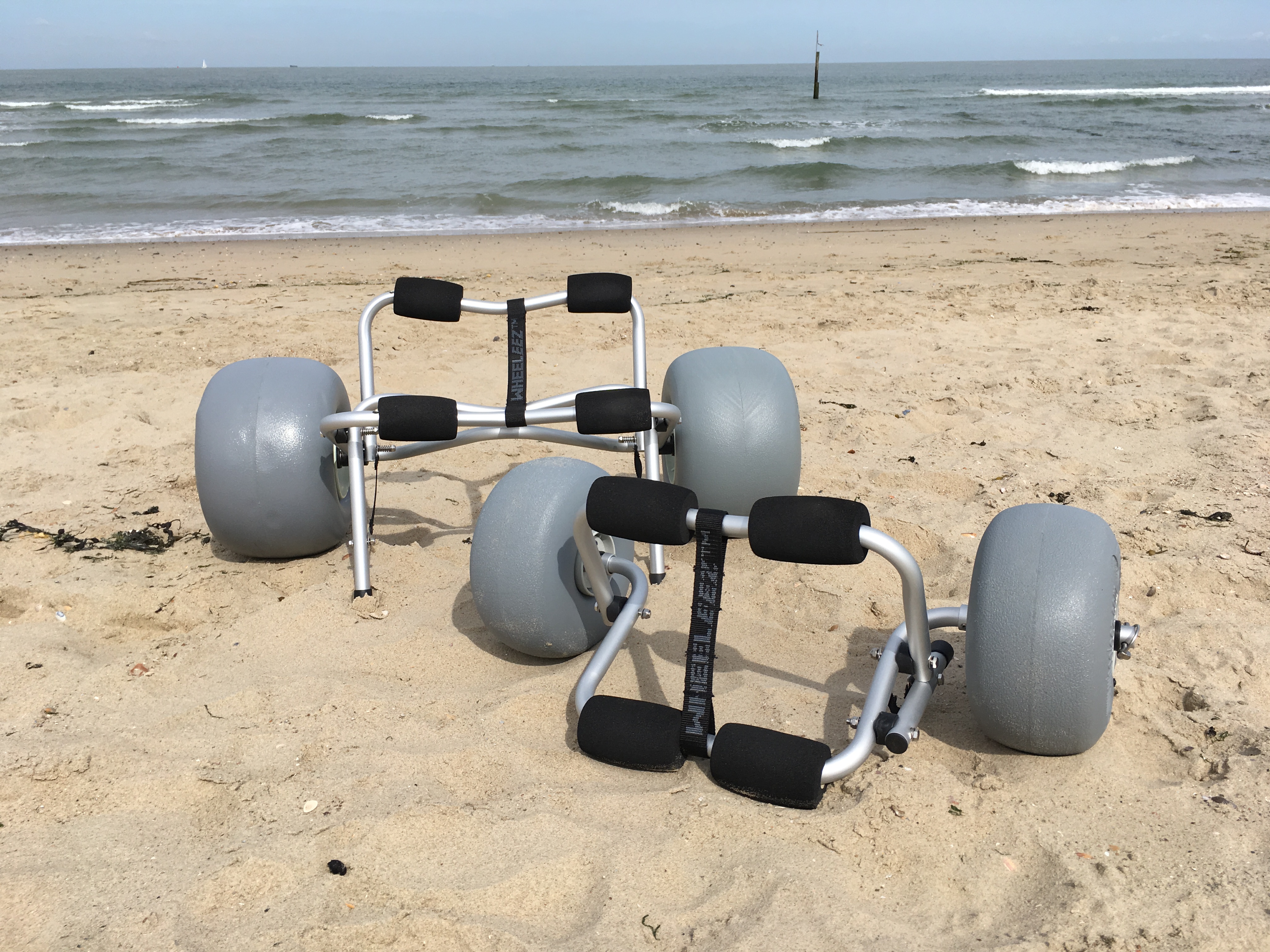 Handy trailer with Wheeleez balloonwheels, for canoes, kayaks, sup-boards, small boats etc. Entirely dismantable and foldable. Various sizes available.
The world famous catamaran trailer that fits almost every catamaran.100% stainless and demountable and a strong companion for the harshest of days on water.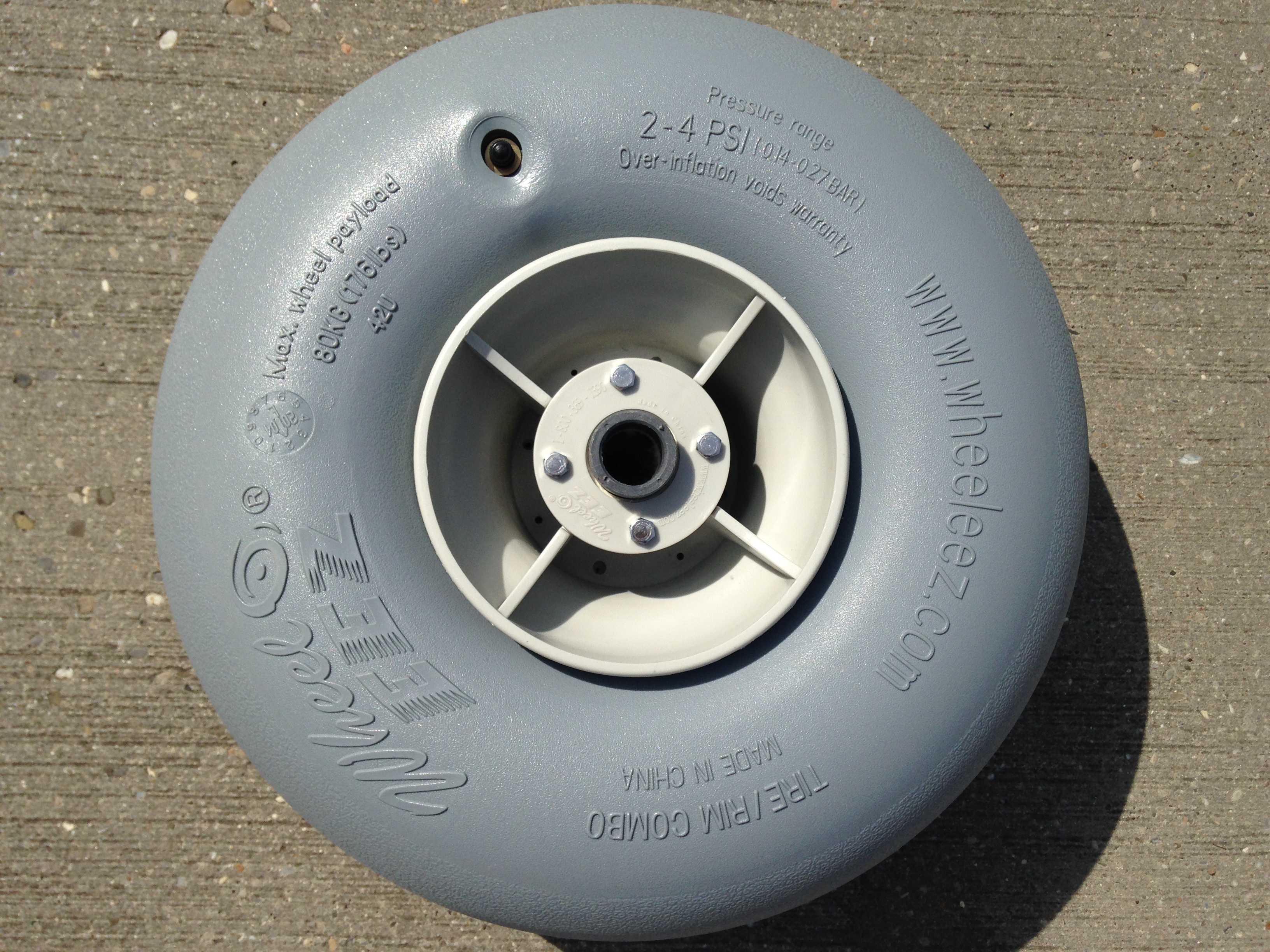 Equipped with unique, pliable, pneumatic tires that will roll, even glide, over soft sand, turf and other challenging terrain. Available in 24 cm., 30 cm., 42 cm. and 49 cm.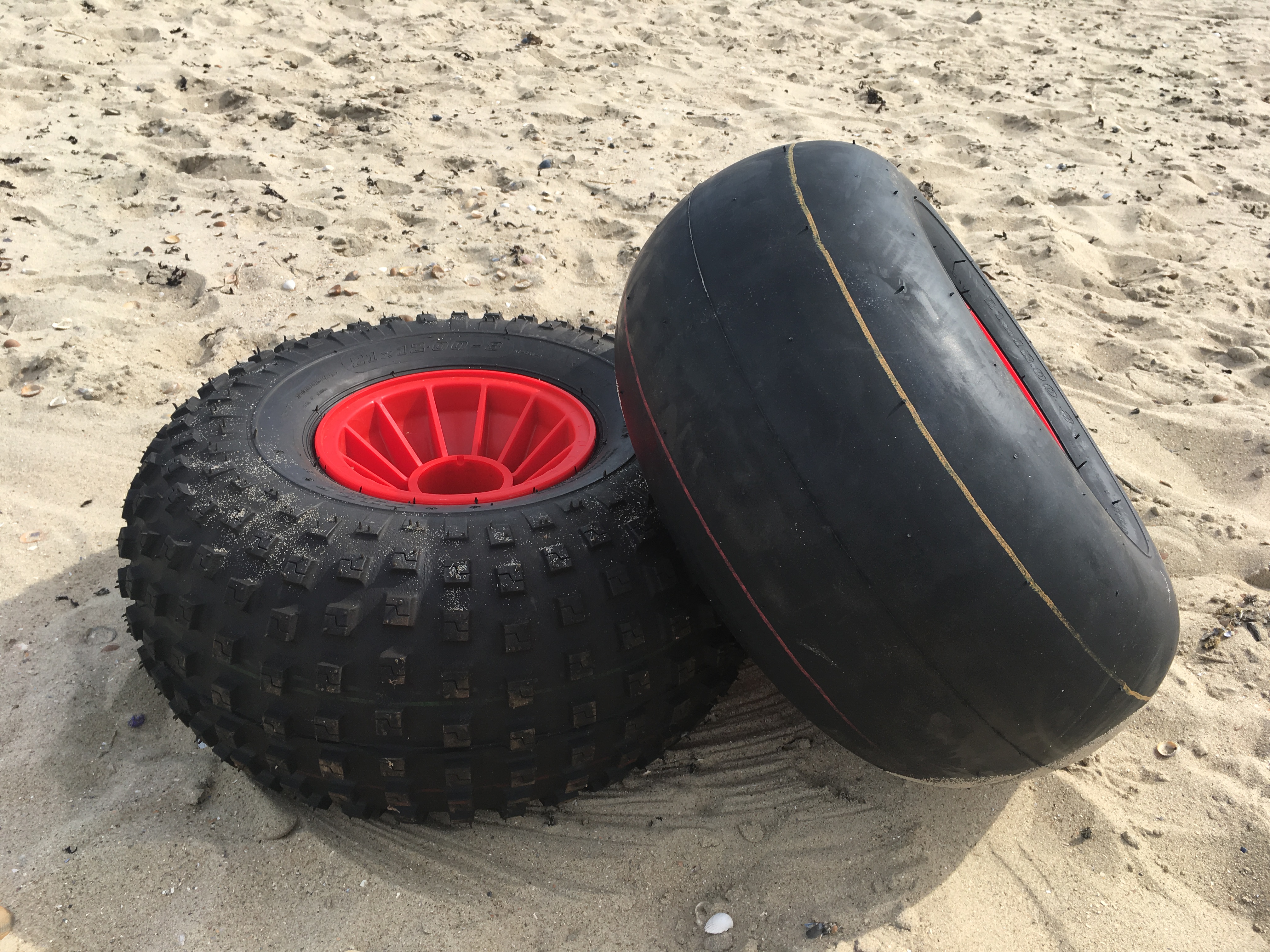 EuroTrax balloonwheels are designed for heavy work, like transporting boats, waterscooters and applications like electrical (heavy weight) beach wheelchairs. Available in four designs.
Request for a quotation now