Order here or ask for more information: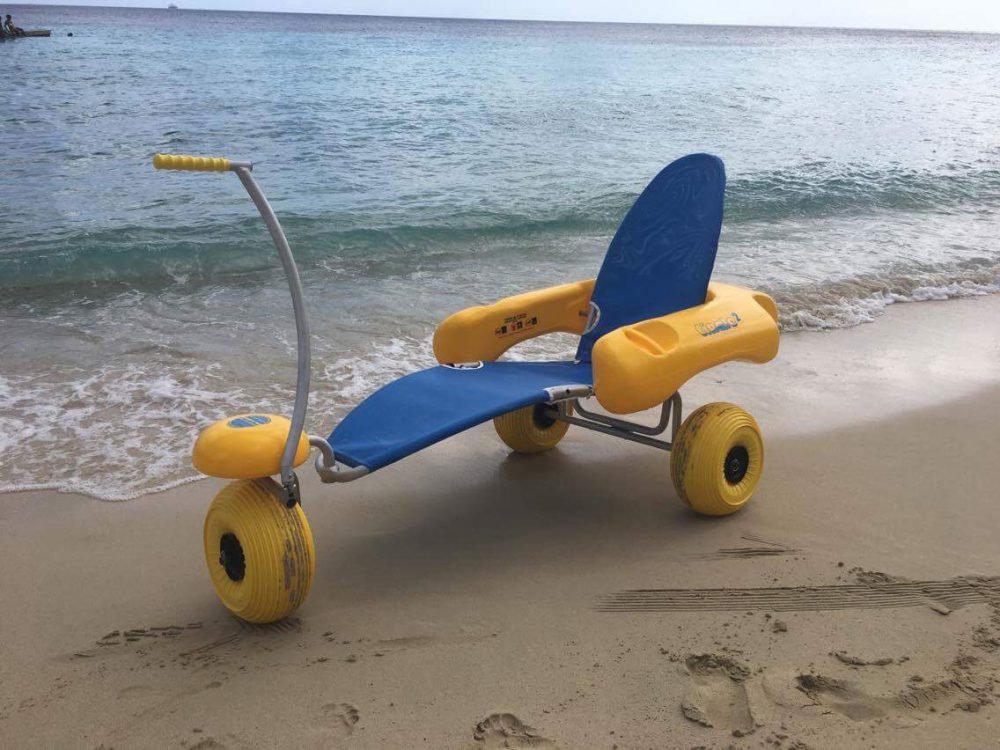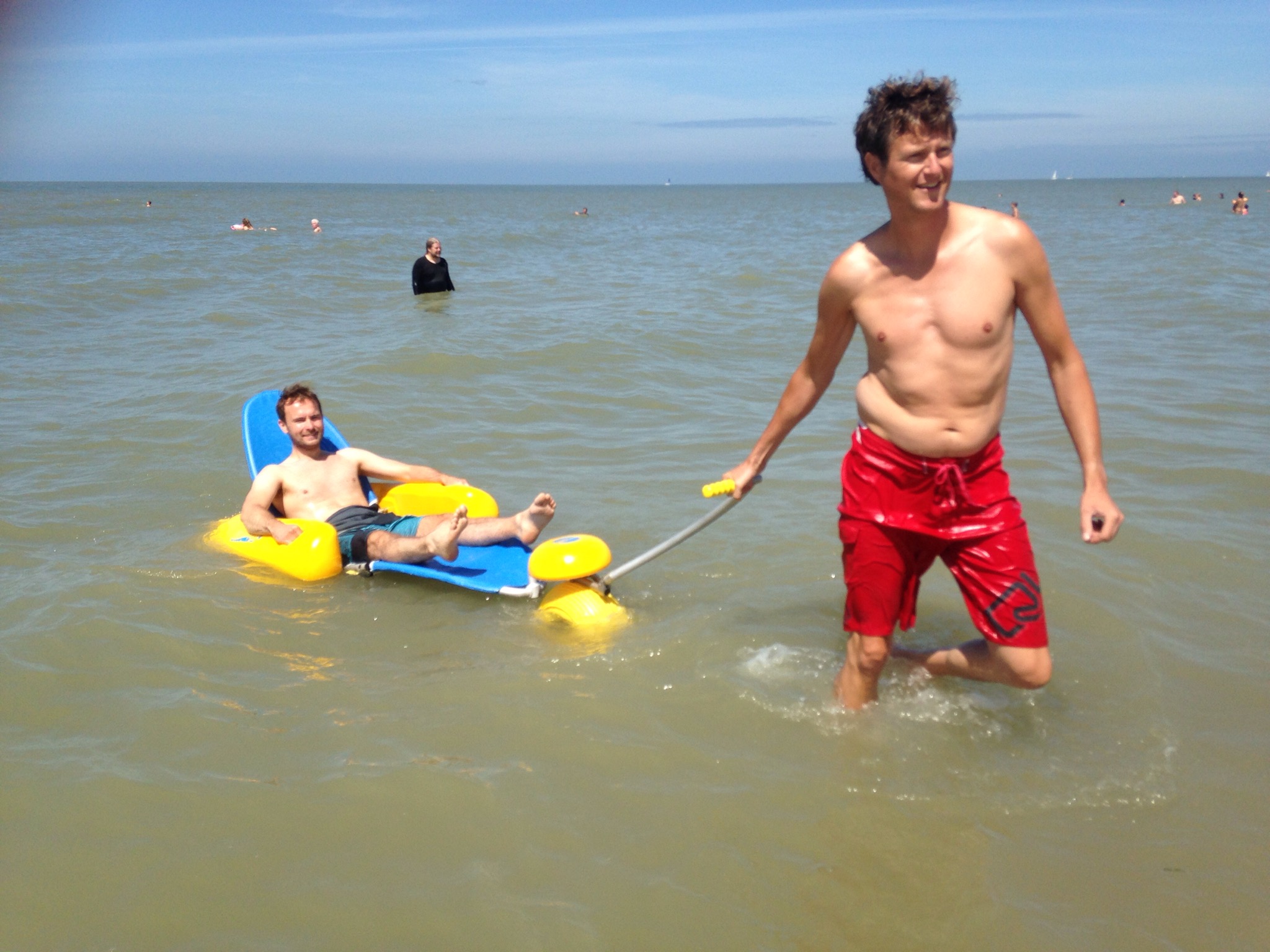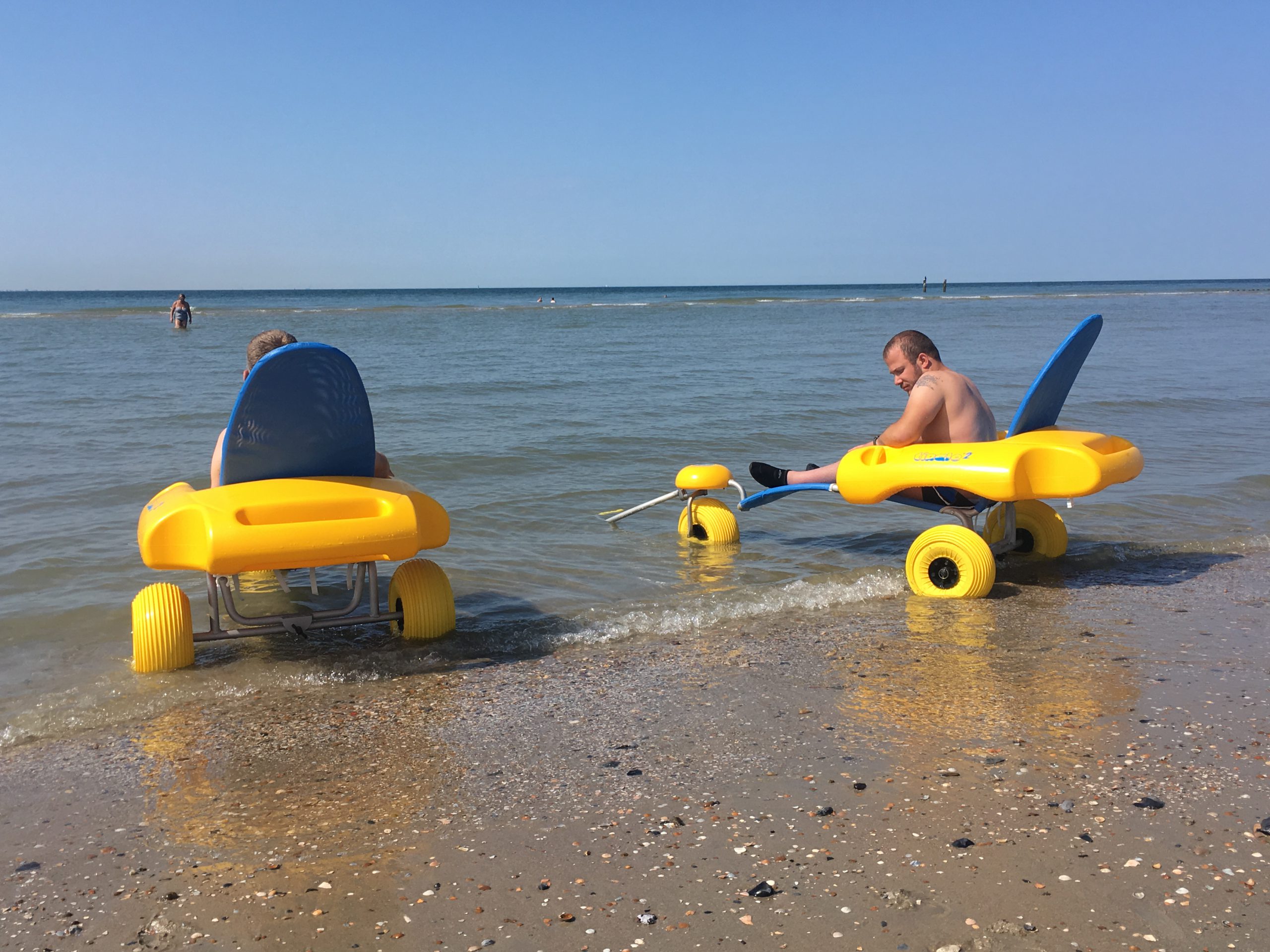 The Tiralo 2 is the bathing wheelchair that enables people to enter the ocean and get an "as close to swimming as possible" experience. Its highly ergonomic seat allows users to sit in it for extended periods of time. The one piece floater/armrest not only floats, offering maximum stability and bathing comfort in the water, but can be folded up on land as well, thus enabling the user to touch the soil and put his/her hands into the sand if wanted.
The towbar and three balloon wheels, of which the front one articulates, ensure good maneuvarability on sand and pebbles. Because of the fact that the Tiralo 2 has very few parts and is delliverd almost fully assembled, it's very easy to be prepared for use and to be maintained.
All in all the Tiralo 2 offers its users a complete and unique sunny day beach experience!
Specifications:
Frame: aluminium and stainless steel
Fabric: Woven hypoallergenic nylon net
Armrest: rotomoulded one-piece floater
Three identical, low-pressure, balloon wheels. The front wheel articulates
Seat width: 50 cm.
Total width: 107 cm.
Seat height: 45 cm.
Seat back height: 90 cm.
Total length with tow bar folded out: 220 cm.
Weight: 31 kg.
Maximum load: 130 kg.
Minimum load: 25 kg.