Beaches and nature reserves...
Do you want to transport...
...someone or something on the beach?
...on beach accessibility...
...with a wide product range.
Welcome to Off Road Solutions!
We sell a wide range of products to make beaches and nature more accessible:
1. Mobility products, which offer people with functional disabilities access to the beach and nature reserves.
2. Beach Carts. For easy transport of fishing boxes, cooling boxes etc. on the beach and in other heavy terrain.
3. Trailers. For water sports enthusiasts, our trailers with balloon wheels offer a perfect solution for transport on beaches and other rough soil.
4. Balloon wheels. Our loose tyres are ideal for own projects, maintenance work etc.
Do you need a beach wheelchair for a shorter period of time, e.g. during your rehabilitation? Or are you going on a beach holiday where you can use a beach wheelchair? Then our rental service is exactly what you are looking for! Within Zeeland we can deliver and pick it up, and when you pick up the chair yourself you can take it with you wherever you go.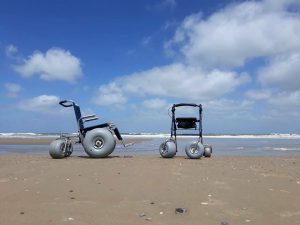 Technique
Sand and salt are the toughest conditions for any device. Therefore maintenance is essential. We have over ten years of practical experience with maintenance and development of beach wheelchairs, both manually and electrically powered, and an extensive network of local technical partners. We are happy to be at your service with those!
Activities
We gladly offer our products and services to give people a beautiful beach experience. Whether you want to take a walk on the beach in our totally adjustable beach wheelchair, go out for a guided swim with the support of our people, organize a group activity or make a festival or party accessible: we are up for anything!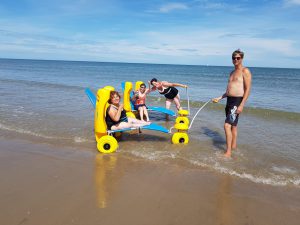 Mobility – Beach access mats, off road wheelchairs and walkers: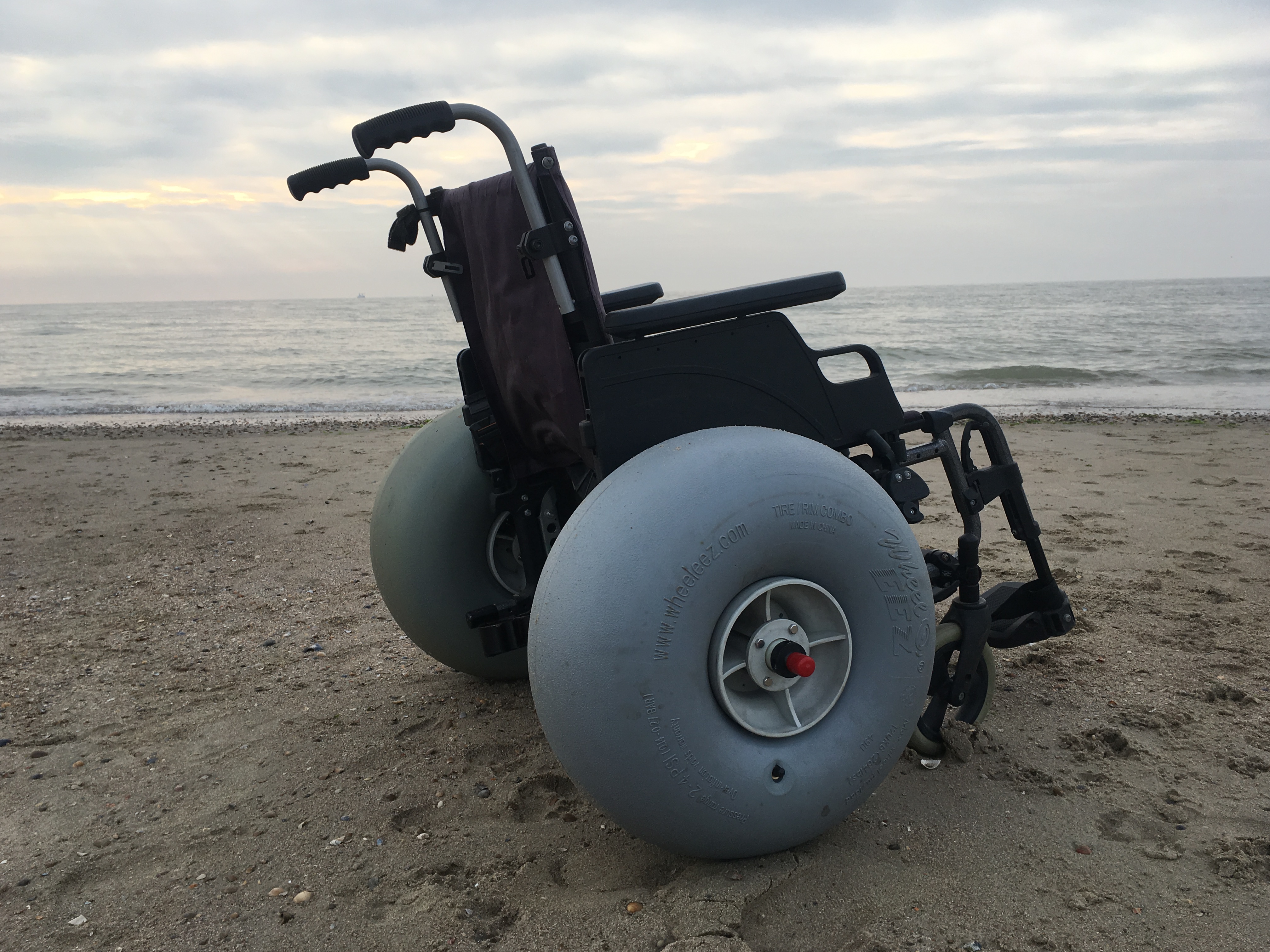 With the Sandapter Wheelchair Conversion Kit you turn your own handpushed wheelchair in a flash into a beach wheelchair. Fast, easy and affordable, no tools needed.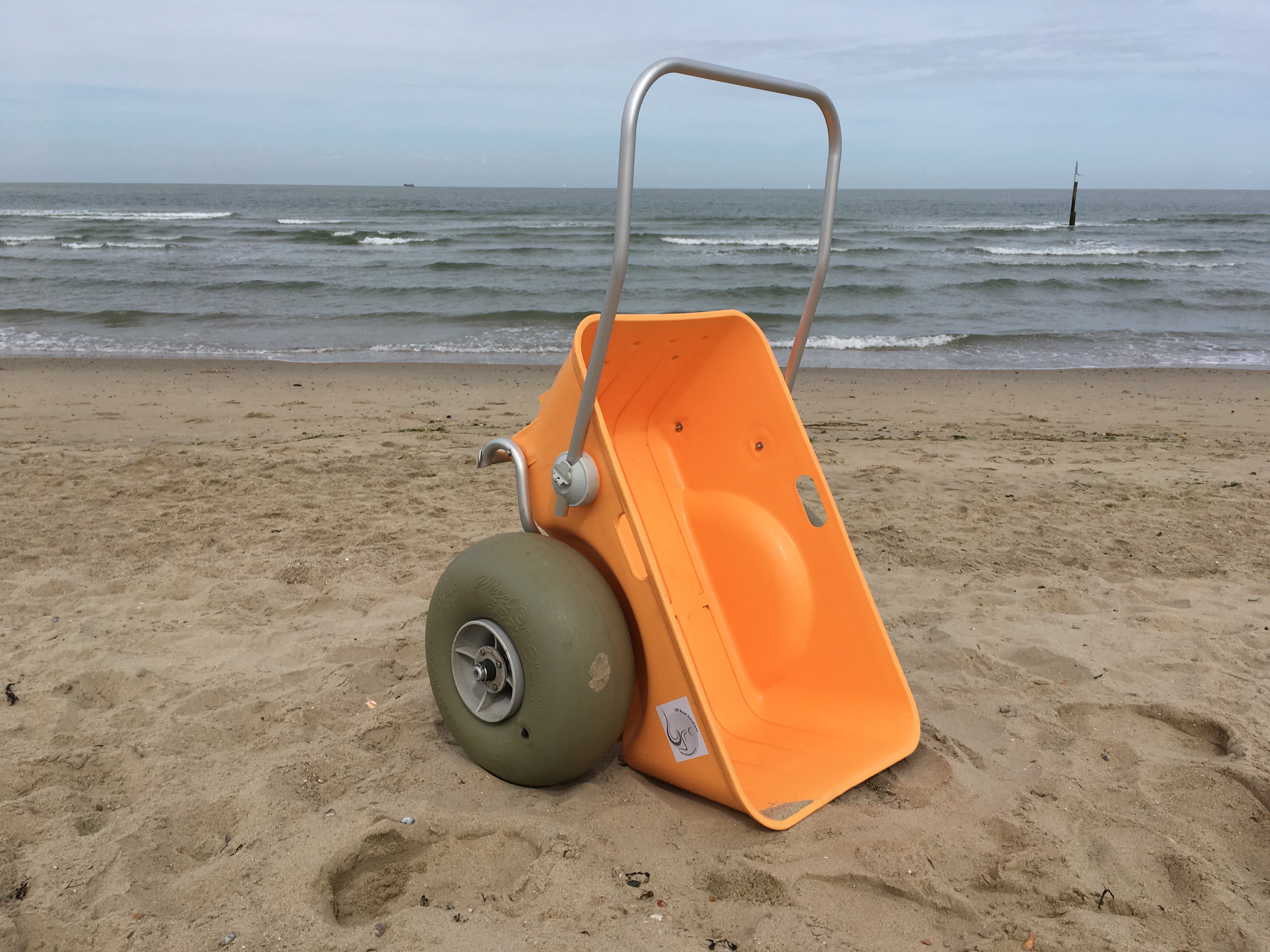 Can be used as a barrow or cart on sand and rough soil. With its balloon wheels it can be used for many purposes. Dismantlable and foldable, thus enabling easy transportation.
Folding and telescopic hand truck with balloon wheels, for transport of (fishing) boxes, coolers and other objects in sand or on any other kind of rough soil.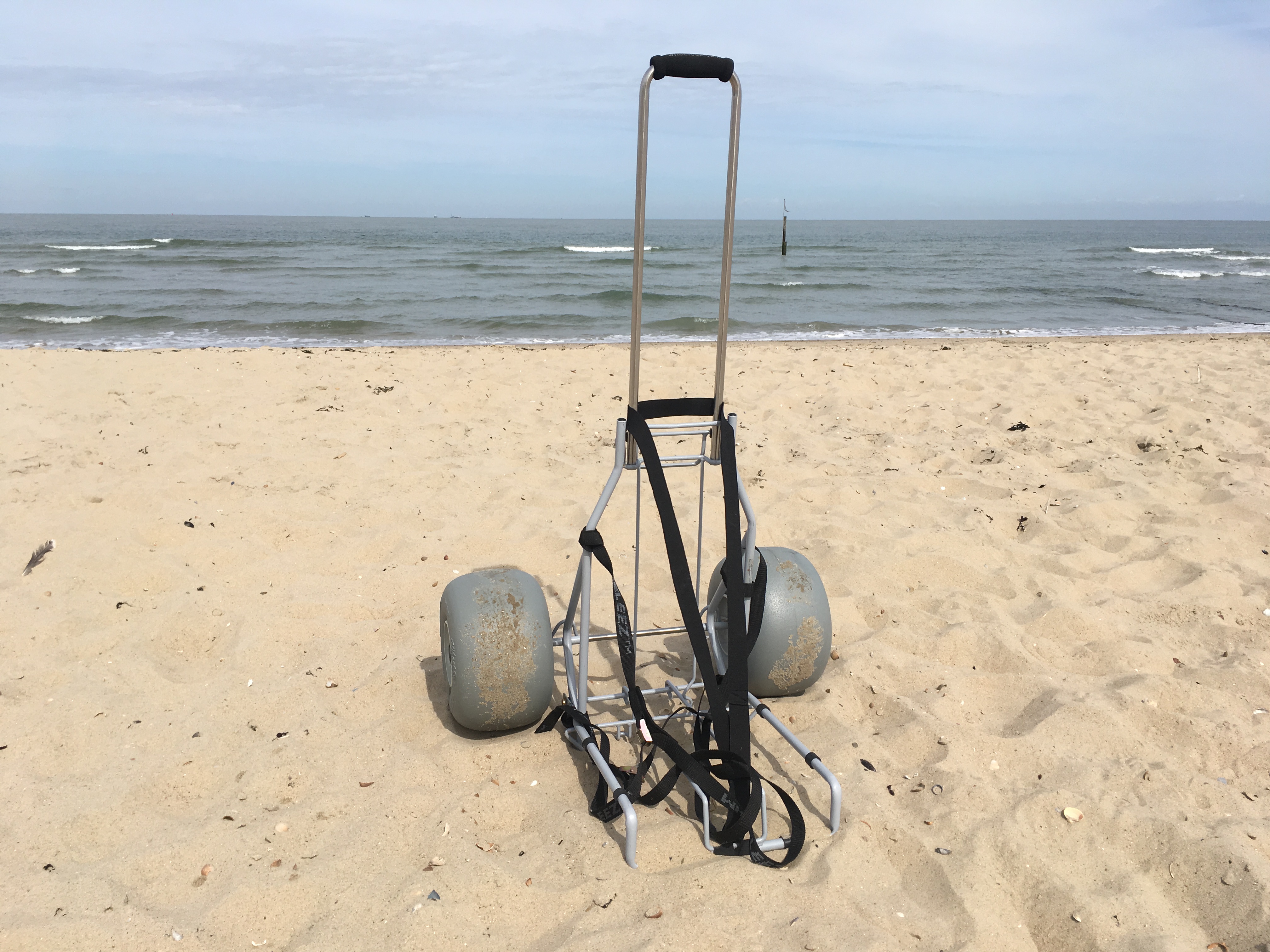 Beach Cart Folding's small brother. Perfect partner for transporting smaller size coolers, fishing boxes and other objects in sand or on any other kind of rough soil.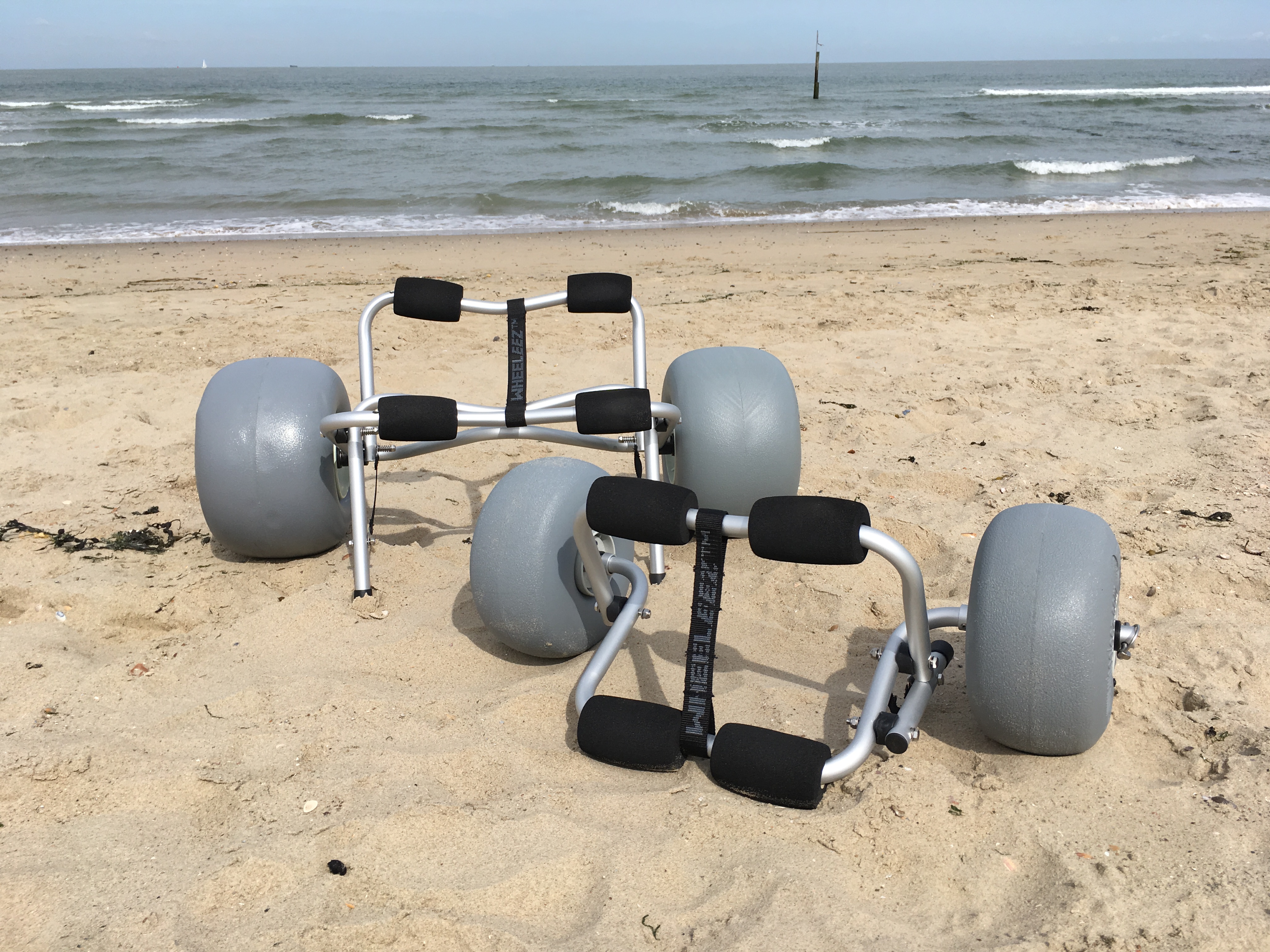 Handy trailer with Wheeleez balloonwheels, for canoes, kayaks, sup-boards, small boats etc. Entirely dismantable and foldable. Various sizes available.
The world famous catamaran trailer that fits almost every catamaran.100% stainless and demountable and a strong companion for the harshest of days on water.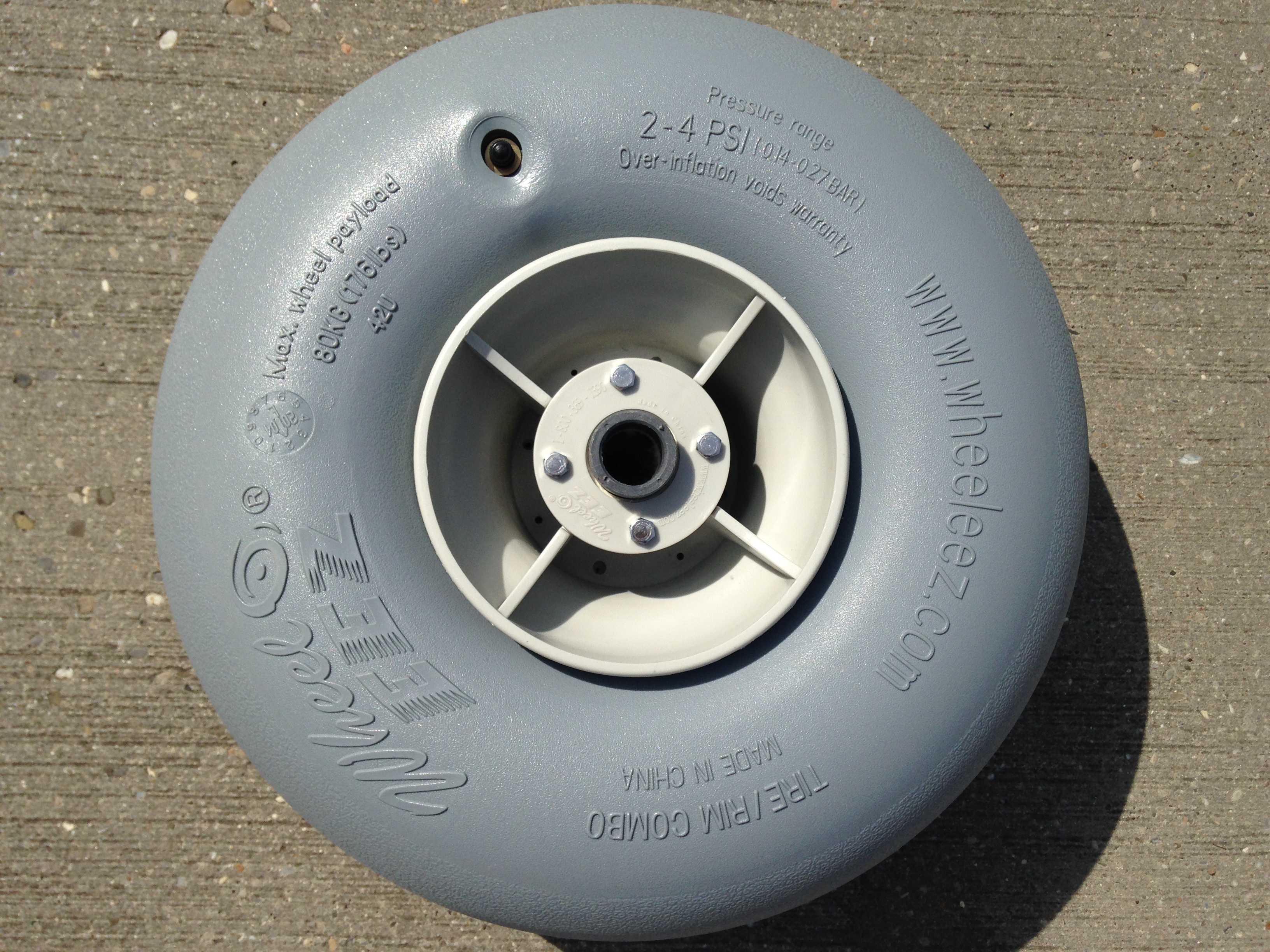 Equipped with unique, pliable, pneumatic tires that will roll, even glide, over soft sand, turf and other challenging terrain. Available in 24 cm., 30 cm., 42 cm. and 49 cm.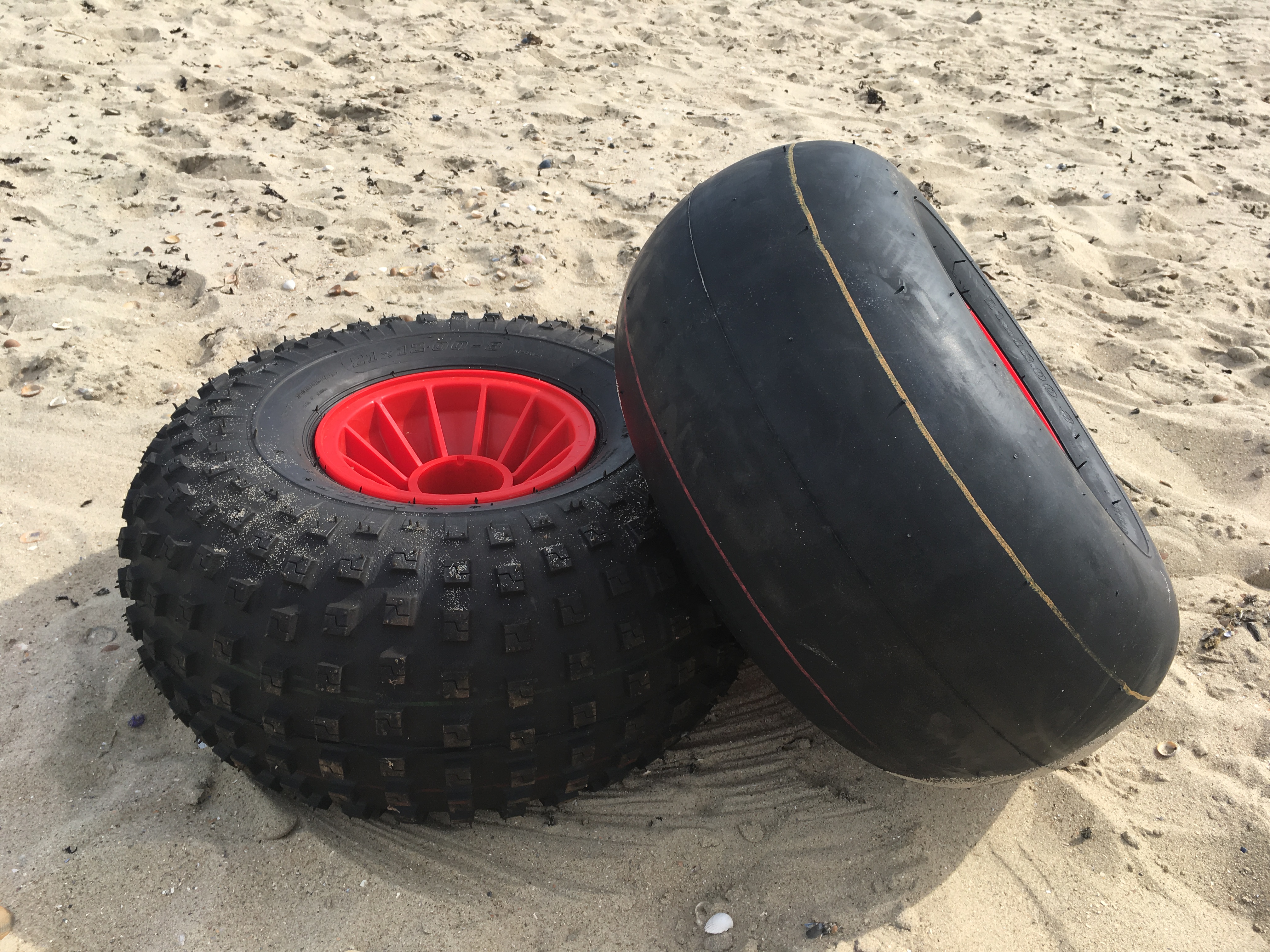 EuroTrax balloonwheels are designed for heavy work, like transporting boats, waterscooters and applications like electrical (heavy weight) beach wheelchairs. Available in four designs.
Request for a quotation now