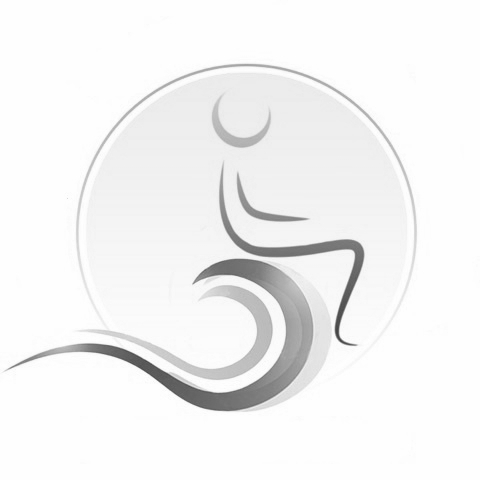 Welcome to Off Road Solutions
Since 2009 we have been working in an unconventional way on better accessibility to beaches and nature. We try to offer something for everyone, with a wide spectrum of products and services.
We are dealers of various brands that are global leaders in making off-road terrain accessible. In addition, we develop various products with local companies.
Together with our partners we'd love to make beaches and nature accessible to you too! Feel free to contact us for more information.
New: the Meriete. The one and only electric off road wheelchair "made in Zeeland".
We build our own electric all terrain wheelchairs with local partners. This makes customization possible in many respects, such as seats, steering, type of batteries, etc.
The wheelchairs are distinguished by the fact that they can literally turn in their own place. This unique maneuverability makes them, in addition to the beach, also suitable for busy parks, narrow forest paths, etc. This, in combination with the tires that can handle virtually any terrain, makes the chairs extremely versatile. In short: with this you have a great all-round leisure wheelchair!
Click here for the images of the testride on the Zoutelande beach.
Click here for the images of the first demo on the beach of Oostende, Belgium.
Would you like more information or test the chair yourself? Please contact us to discuss the possibilities!
We sell a wide range of products to make beaches and nature more accessible:
1. Mobility products, which offer people with functional disabilities access to the beach and nature reserves.
2. Beach Carts. For easy transport of fishing boxes, cooling boxes etc. on the beach and in other heavy terrain.
3. Trailers. For water sports enthusiasts, our trailers with balloon wheels offer a perfect solution for transport on beaches and other rough soil.
4. Balloon wheels. Our loose tyres are ideal for own projects, maintenance work etc.
Do you need a beach wheelchair for a shorter period of time, e.g. during your rehabilitation? Or are you going on a beach holiday where you can use a beach wheelchair? Then our rental service is exactly what you are looking for! Within Zeeland we can deliver and pick it up, and when you pick up the chair yourself you can take it with you wherever you go.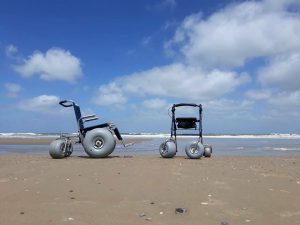 Guidance
We are happy to travel with you, your family or friends! Beach and nature trips, swimming in the sea or simply getting a breath of fresh air and enjoying the sunset: we're in for it.  Ideal for those who could use just a little help or simply want to go out together.
Also great for gifting!