Order here or ask for more information:

This product is also for rent!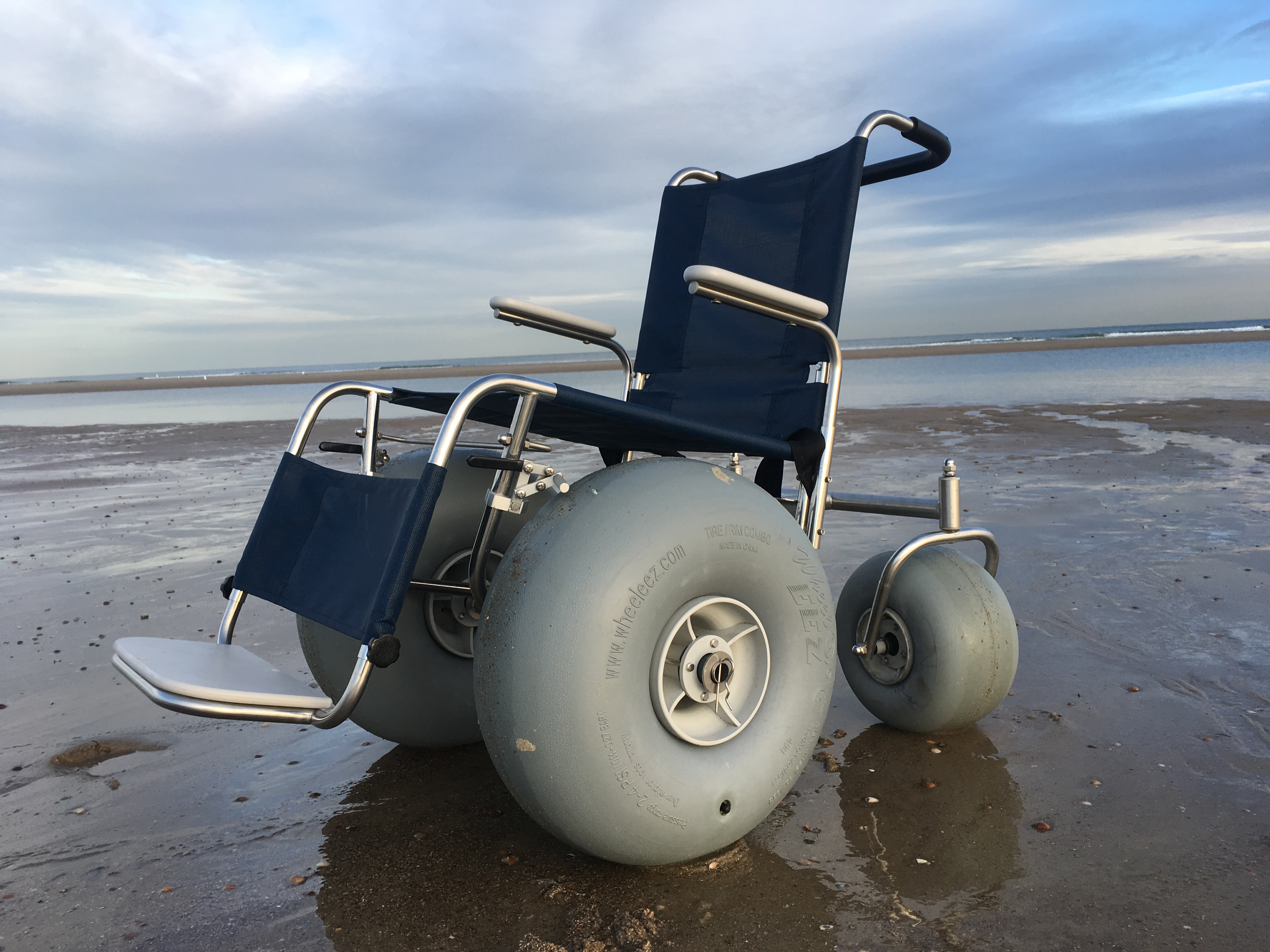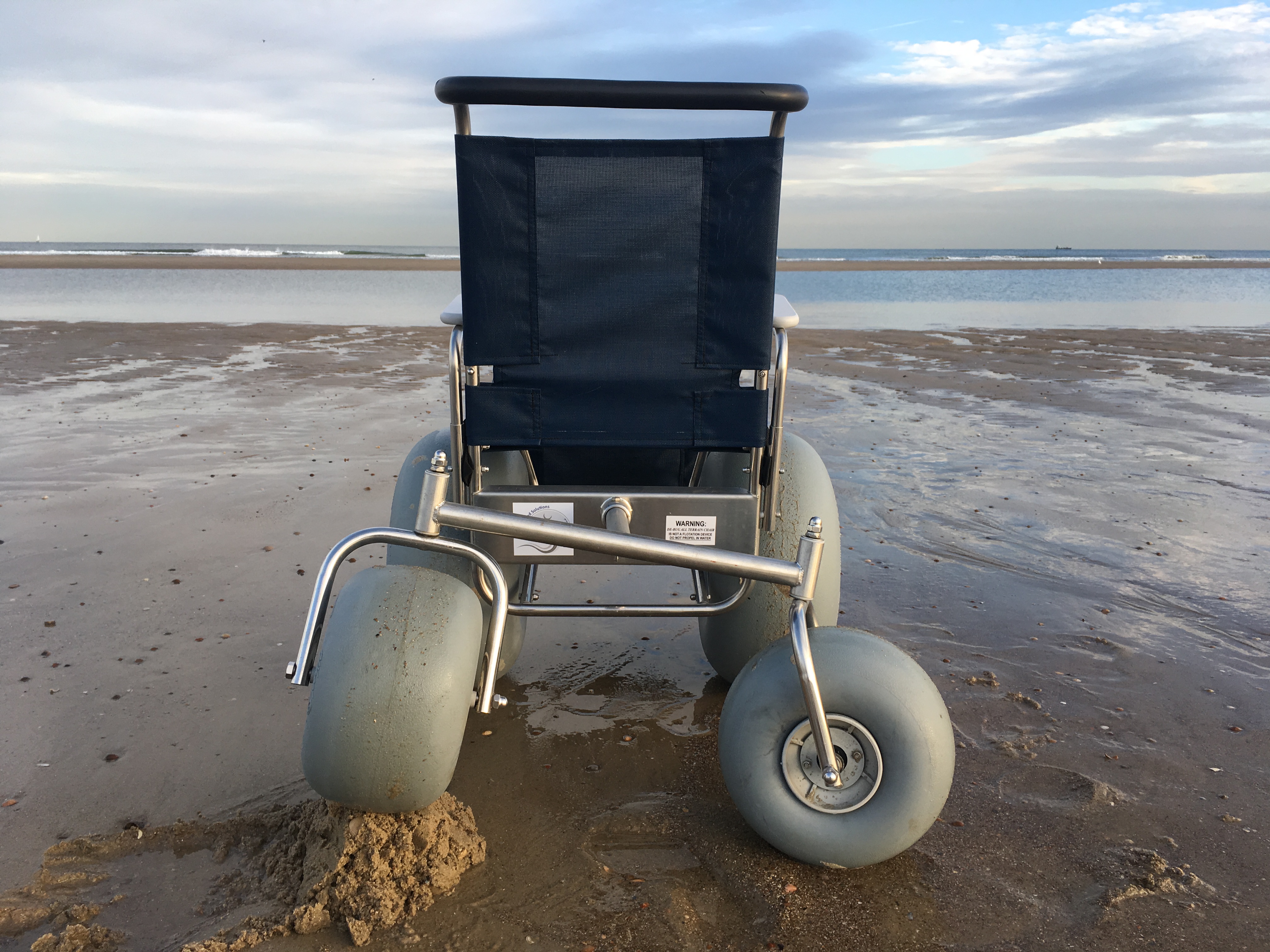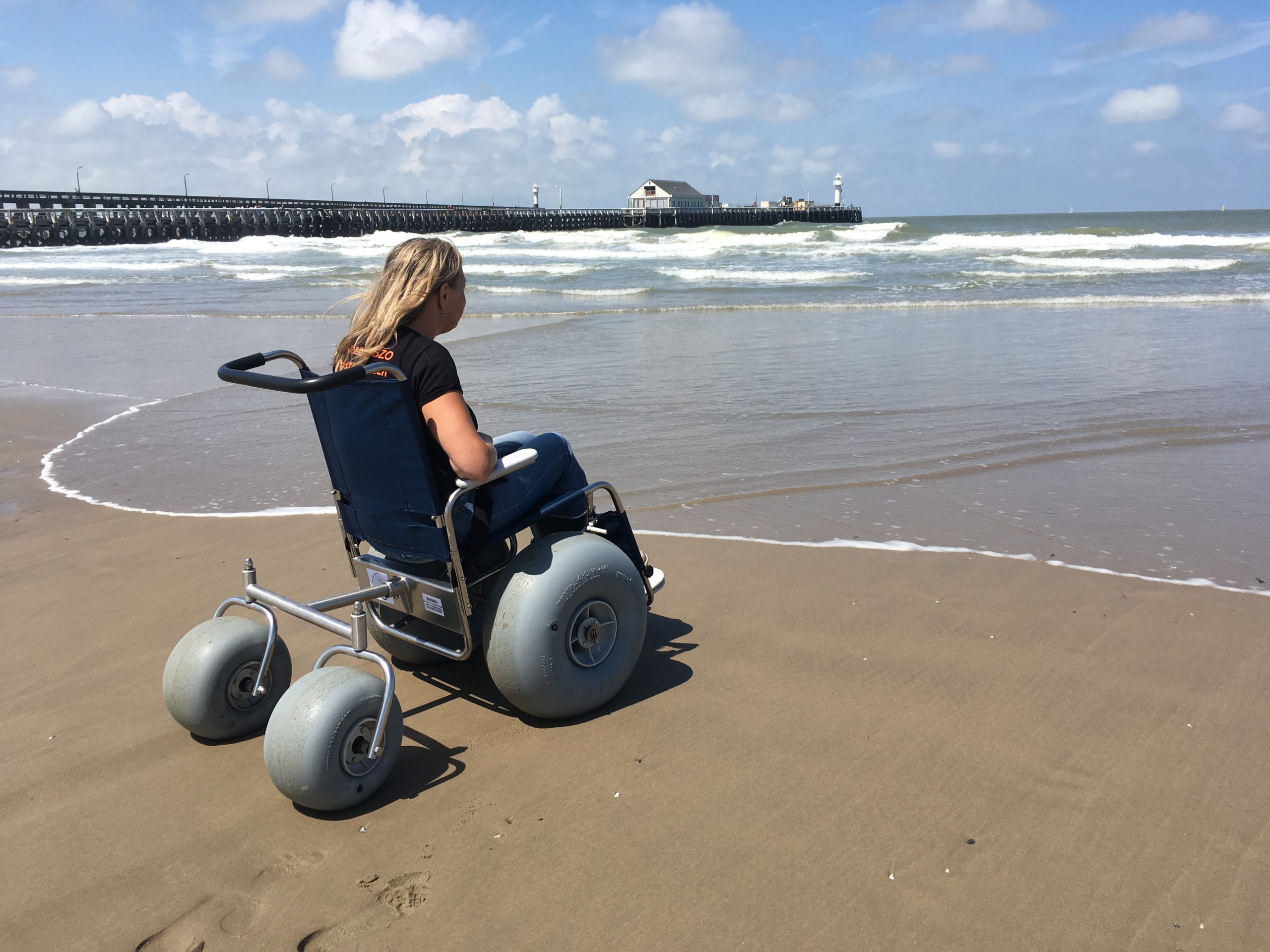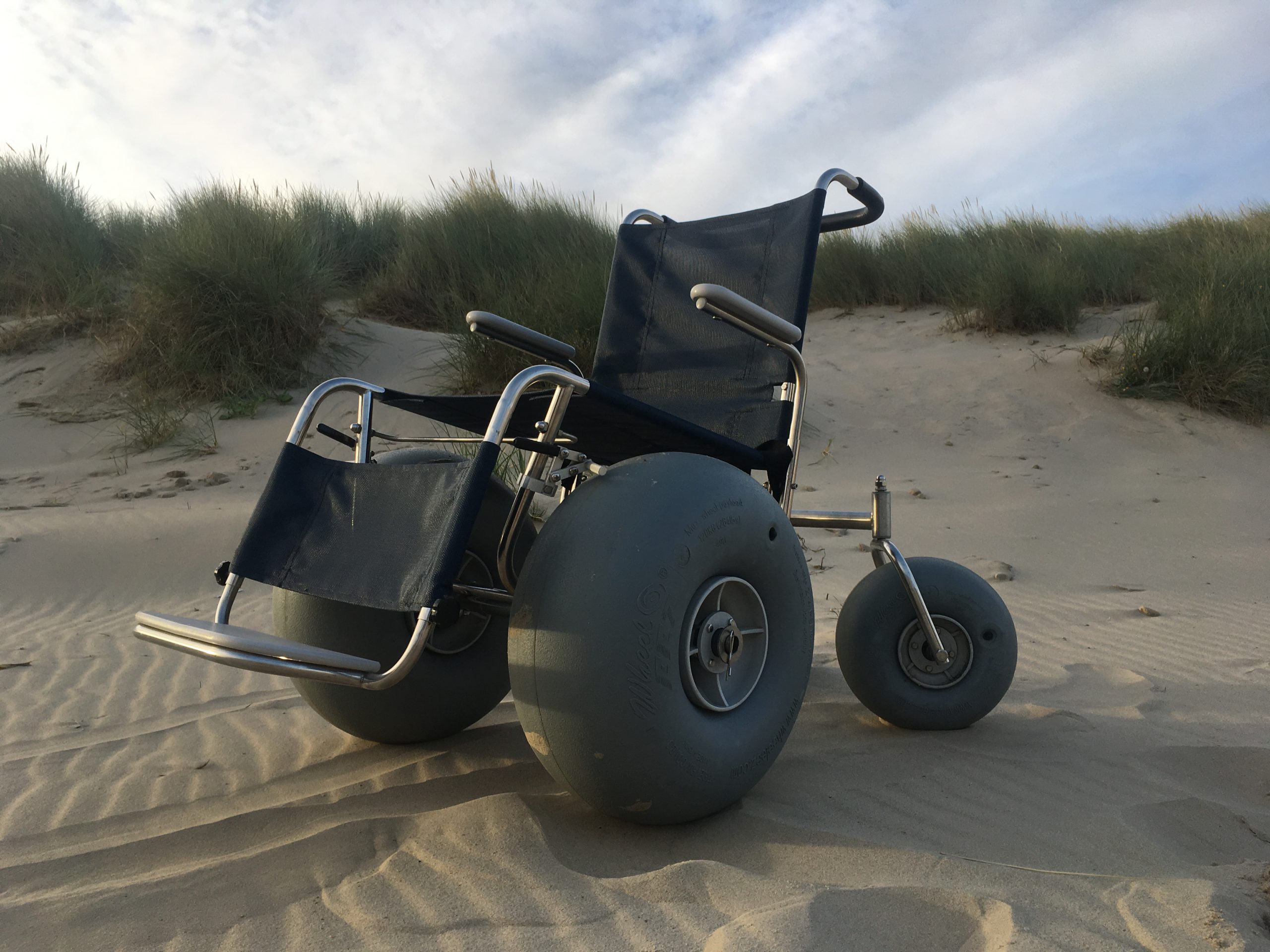 The De-Bug is the beach wheelchair that excels at its sitting comfort, pushing ease and steering qualities.The De-Bug turns easily and quickly while users sit at a comfortable tilt angle. Due to the castering rear wheels the De-Bug has exceptional maneuverability. And the articulating rear suspension allows all four wheels to remain in contact with the ground when going across uneven terain, making the De-Bug more stable than fixed wheeled chairs. The De-Bug frame is constructed using #316L stainless steel tubing, which guarantees the highest standard of seawater resistance.
The De-bug comes standard with a hip belt and height-adjustable footrest. In addition, many extra options are possible, and the De-Bug can be completely customized if desired.
Click here to see videos from the De-Bug in action
Click here to see the pushing ease and steering qualities in real life at Scheveningen Beach
Click here for a global overview of the additional options on the De-Bug.
Specifications:
#316L stainless steel frame
Weight capacity: 350 pounds (or 158 kg.)
Casters – rear wheels rotate 360 degrees. Wheel hubs are made from poly-nylon material to eliminate salt water corrosion
The rear suspension articulates approximately 20 degrees, allowing all four wheels to remain in contact with the ground when going across uneven terrain, maing it much more stable than standard outdoor wheelchairs
The swing away arm rests are easily removable for lateral transfers
The footrest has linear position telescopic length adjustment and optional four position angle adjustment
The adjustable tension, #316 stainless steel, wheel brakes can be actuated independantly on each side
Chair width: approximately 33,5 inch or 85 cm.