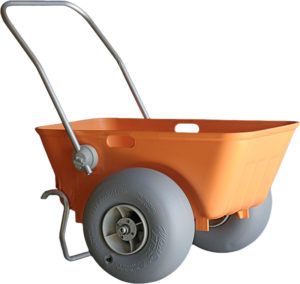 This versatile transportation cart has almost endless applications on sand and any other kind of rough soil.
The Wheeleez Beach Cart can be used as a barrow or cart on sand and rough soil. With the 42 cm. Wheeleez balloon wheels it can be used for many purposes. The beach cart can be partly dismantled and folded, thus enabling easy transportation.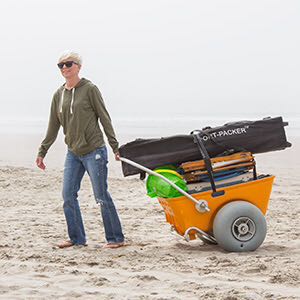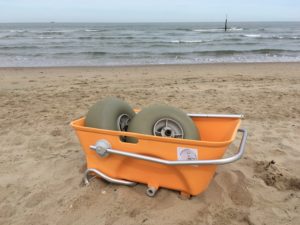 Specifications:
Tub top dimensions: 91x53x32 cm.
Width (with wheels attached): 87,5 cm.
Dimensions when dismantled: 96.5 x 66 x 40.6 cm.
Weight: 13 kg.
Equipped with two 42 cm. Wheeleez balloon wheels
Anodized aluminium frame with stainless steel hardware
Payload capacity: 100 kg.
Information about the prices of our products can be found in the product overview. Use the button below to contact us for more information or a quote.