This product is also for rent!
The Off Road Walker series has been developed by us for those who do not need or want a beach wheelchair, but who can use a helping hand when walking through nature. Starting points for the development: simplicity, affordability, quality, sustainability and flexibility.
The model with seat and braking system is the most extensive model. On flat surfaces, braking while walking or sitting down has not proved necessary in practice. The soft tires in off-road terrain don't just roll away. But on slopes or on hard surfaces, it is certainly advisable to put the rollator on the brake when sitting. In addition, it offers extra security for those who like it.
The braking system is easy to operate, as the pictures show. When the braking system is turned over, the wheels are no longer able to move. The walker is therefore rock-solid, even in the mountains, on dune crossings, etc.
The handles are easily adjustable in height in various positions, so that the device can be used by everyone. The walker can be disassembled in a few steps, so that it is easy to take with you. The walker is completely built from beach and seawater resistant materials (polished #316 stainless steel and plastic) and is standard equipped with 4 x 24 cm. Wheeleez balloon wheels.
Optionally, a bag can be added.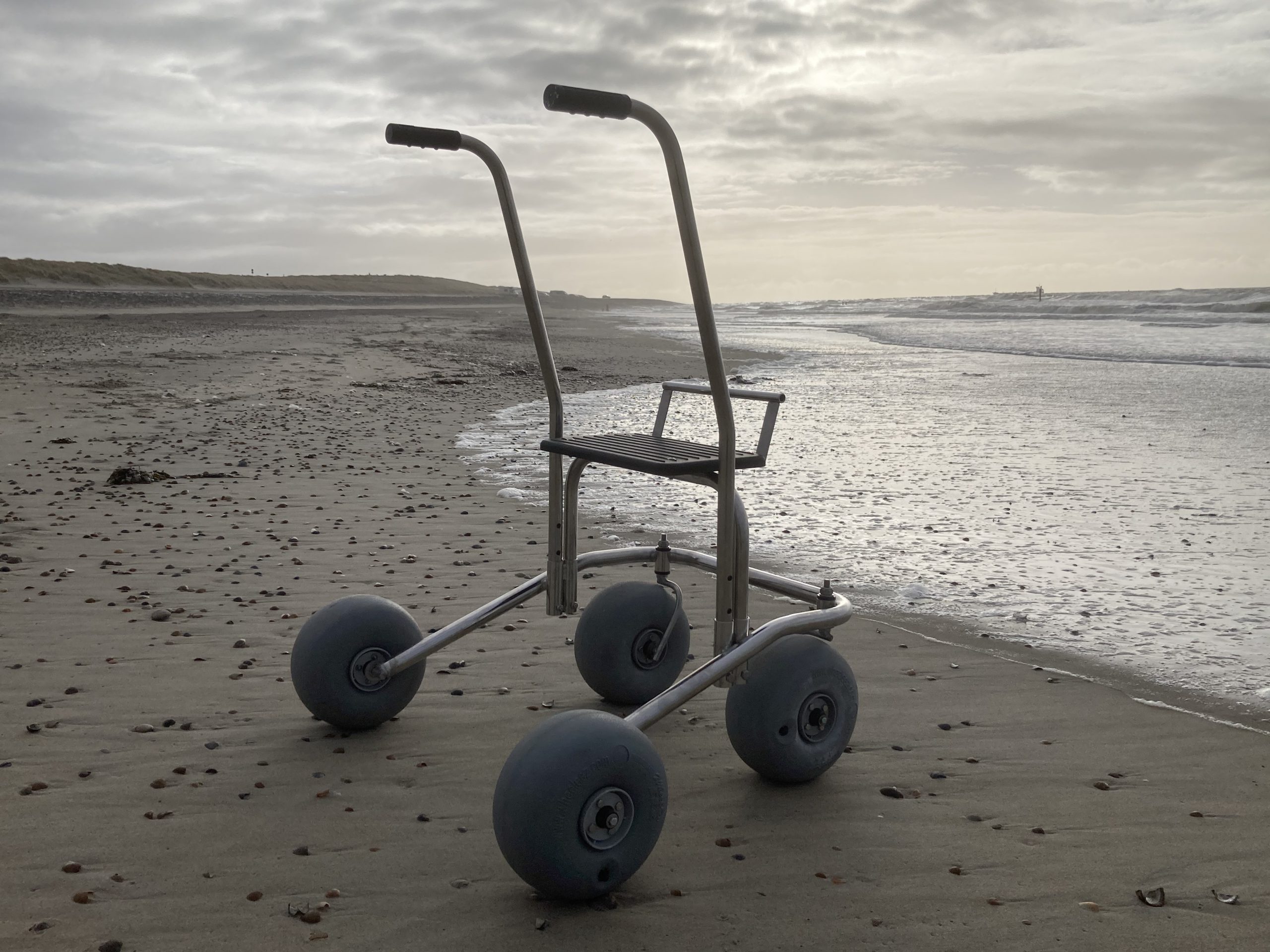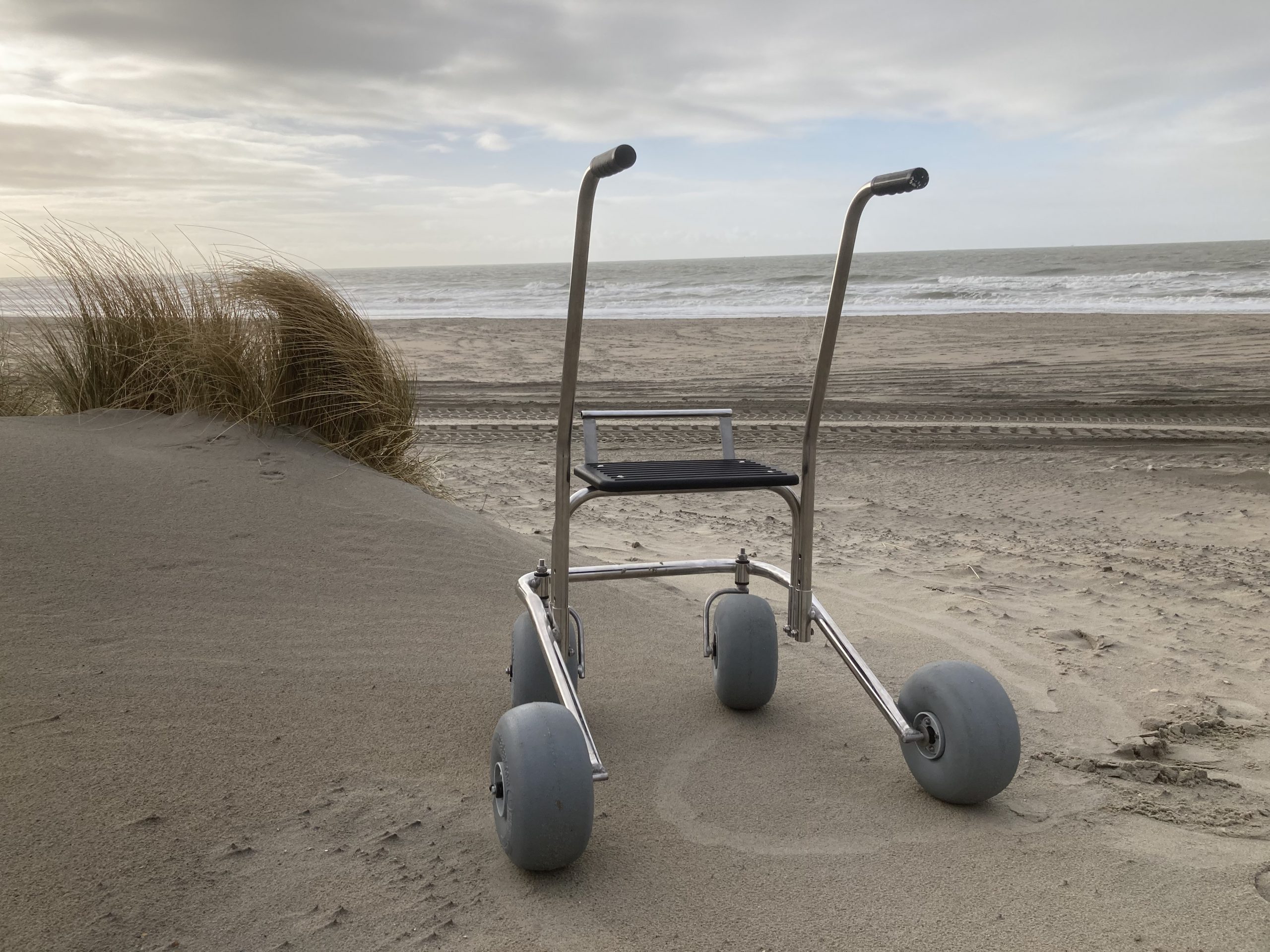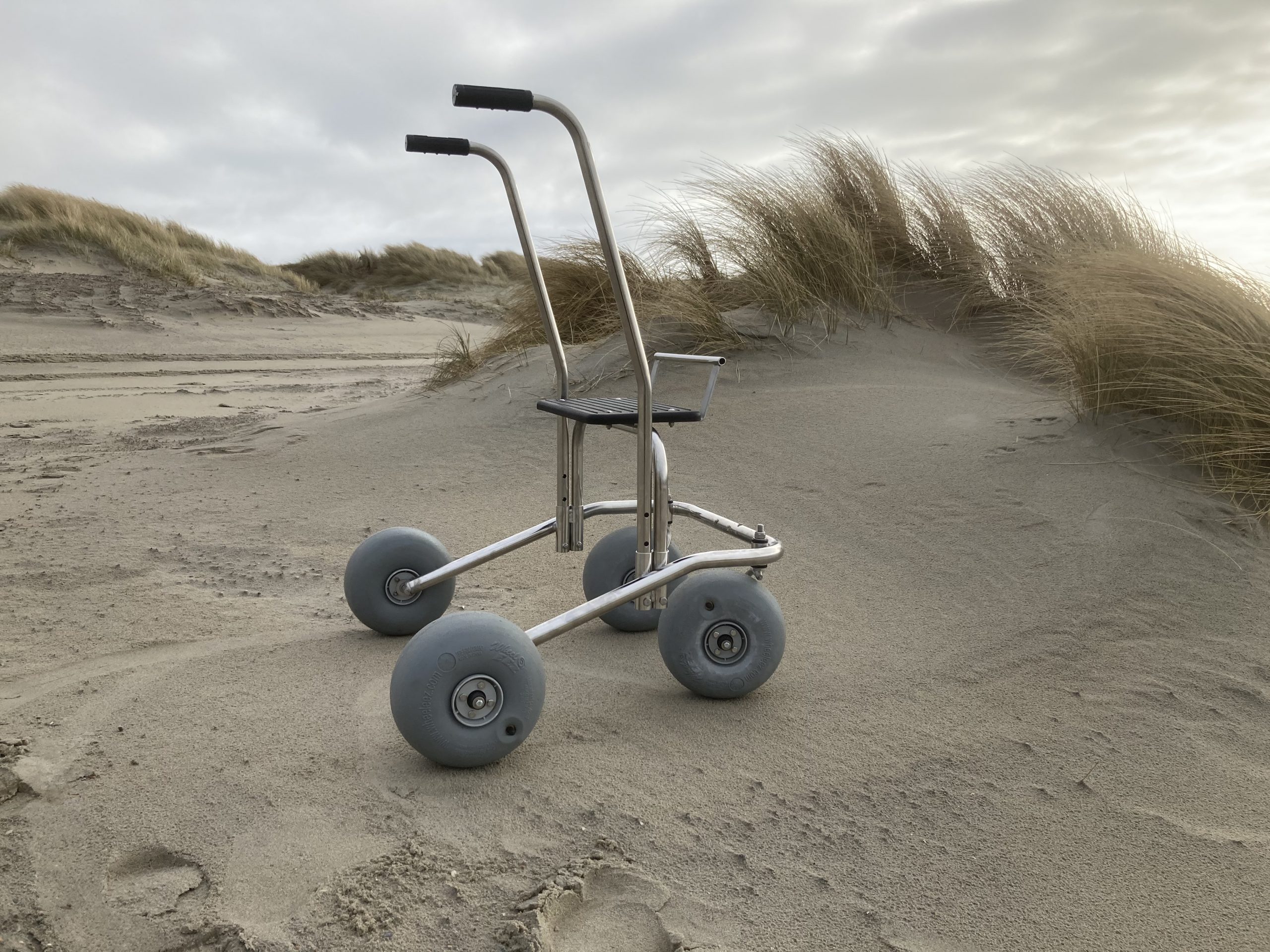 Information about the prices of our products can be found in the product overview. Use the button below to contact us for more information or a quote.