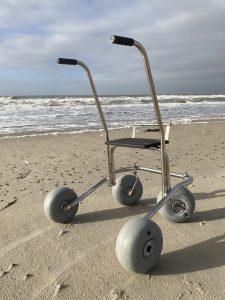 New in our range: our self-developed Off Road Walker. Principles for development: simplicity, affordability, quality, durability and flexibility.
The walker is adjustable in height, can be disassembled, is built entirely from beach and seawater resistant materials (polished # 316 stainless steel and plastic) and is fitted with 4 x 24 cm as Wheeleez balloon wheels as standard.
The rollator is basically available as a "walker" (the simplest version, without seat). Optionally various extras can be added, such as a seat, a handy storage bag and a braking system (this turned out not to be necessary in practice for safe use in off road terrain).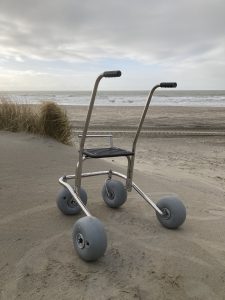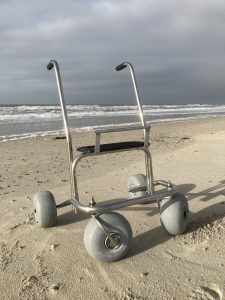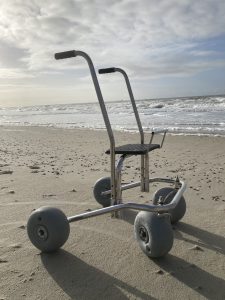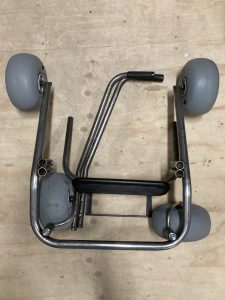 Specifications:
Frame and forks from # 316 stainless steel (beach and seawater resistant)

Standard equipped with 4 x 24 cm. Wheeleez balloon wheels. Other sizes available on request

Plastic bearings, beach and seawater resistant

Standard version as a "walker", and expandable with seat, carrying bag and brake system. You choose your version and only pay for what you need!

Demountable for easy transport

Weight: standard model <9 kg., With seat approx. 10 kg.

Can be coated with any desired color on request.

Height of handles can be adjusted up to 1.05 m.

Seat height: approx.

51 cm.

Dimensions: l x w = 72 x 81 cm.

Width inside ("walking space") = 50 cm.